Xiaomi posts 20% revenue drop for its year-on-year Q2 sales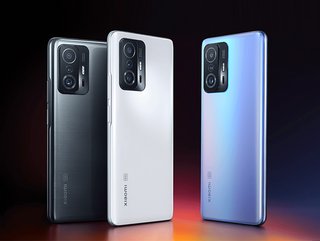 Xiaomi has said that its revenue fall is largely due to a decline in the Chinese smartphone market, which continues to be impacted by the COVID-19 pandemic
Xiaomi has revealed that it was hit by a 20% revenue fall in Q2, with its sales dropping to 70.17 billion yuan ($10.31 billion).
The mobile giant's smartphone sales - which contribute over half of its total revenue - fell by 29%.
Xiaomi's Q2 drop in mobile sales
This alarming statistic saw Xiaomi missing its predictions for the quarter, and its year-on-year revenue fall even further.
This announcement comes after a similar issue in Q1, when Xiaomi reported its first ever revenue drop, since its listing.
But, Xiaomi seems less than concerned by the situation, stating that it is a natural reflection of the present state of the Chinese smartphone market.
"In the Chinese market, there was the resurgence of the pandemic, so as a result, demand was difficult and weak," said Wang Xiang, the President of Xiaomi.
Alongside this, inflation, input costs and high fuel prices have also impacted Xiaomi's overseas sales figures.
The challenges faced by the Chinese smartphone market
Across all mobile companies, the total shipment of smartphones to China has fallen significantly in this quarter.
In fact, sales figures for Q2 fell by 10% (down to 67 million units) year on year.
Of these units, vivo held the largest share of the market (with 13.2 million units shipped), closely followed by Honor (13 million units), Oppo was third (11.8 million units), Xiaomi claimed fourth spot (having shipped 10.6 million units in the quarter), and Apple was fifth in the market (9.9 million units).
According to reports, the cause of this market shrinkage is largely due to the COVID-19 lockdowns that were introduced earlier this year, which had a marked impact on the growth rate of numerous sectors.