WOO Network launches first transparent trading dashboard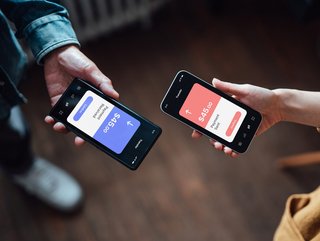 WOO Network has unveiled its new transparent, live data reporting dashboard for the exchange of crypto trading - the first of its kind in the industry
Prior to launching its new transparent trading dashboard, WOO X, WOO Network released a report assessing the transparency of centralised exchanges.
The report evaluated the transparency of the top 50 exchanges on CoinMarketCap in an informal survey, for which WOO X's dashboard was also included.
According to WOO Network, many of these top exchanges are hesitant to display their books, which is a common criticism of crypto holders in the media.
Out of the 51 exchanges surveyed, only 18 including Binance, OKX, and WOO X had proof of reserves statements that could be found either on their websites or Twitter posts.
What's more, just 5 exchanges provide live data. For example, WOO X updates its proof of reserves page every 15 minutes. Others such as Kraken, Korbit, and Phemex also update their page regularly at different times of the day.
And, out of the 18 exchanges that have shown their proof of reserves, seven have also displayed their liabilities, including WOO X.
According to WOO Network's summary of the report, while audited records are an important part of the push for greater transparency, they have limitations when deployed in isolation. Instead, WOO Network asserts that, "the value of the auditors is greater when they can also verify methodologies and identify whether inputs are accurate. As of today, many auditors still lack the knowledge to evaluate cryptocurrency exchanges fully."
WOO Network launches first-of-its-kind transparent dashboard
WOO Network's transparency dashboard, WOO X, has been designed to serve as a proactive response to calls for transparency among digital assets exchanges.
This real-time reporting of assets and liabilities is the first of its kind in the industry.
The dashboard includes live data reporting that updates every 15 minutes, proof of assets and where they are held, information on liabilities, and additional information related to transparency.
In formulating the dashboard, Jack Tan, Co-Founder of WOO Network, also aggregated liquidity from top trading venues and provided this liquidity at lower fees, through well-vetted and diversified holdings on other liquidity venues.
"We arrived at this solution by coming up with a wishlist for what we want to see from other exchanges. So we are holding ourselves to the same standard and being the first to act with this type of radical transparency and live data. Our transparency dashboard is just one of the steps towards our goal of making CeFi more transparent than traditional banks and financial institutions," Tan commented.
"The practice of using market-makers and other venues to enhance liquidity is widely used but has never been particularly transparent until now. From job postings for internal market-makers by CEXes to the contract fine print enabling the rehypothecation of client assets on Wall Street, this is a trend of opacity that originated in traditional finance and has crossed over into crypto. Going forward, users need to know how much risk is taken with their assets and which venues are being used, an area in which we are now leading the way."