WiFi connectivity critical in bridging rural digital divide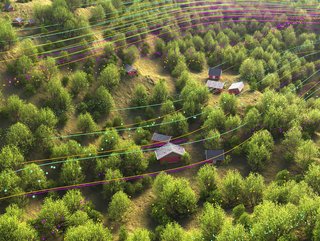 Wireless Broadband Alliance has outlined why WiFi connectivity will prove instrumental in resolving the digital divide impacting the world's rural areas
A new report from the Wireless Broadband Alliance (WBA) - "Rural WiFi Connectivity: Challenges, Use Cases and Case Studies" - outlines the reasons why WiFi is set to be the most economical and effective technology to successfully bridge the digital divide impacting small towns, remote communities and other sparsely populated areas.
Within the report, the WBA offers mobile operators, fibre providers and cable companies with specific strategies to better serve rural customers.
The rural digital divide, and why WiFi is the best way to solve it
According to the report, over 1 billion people worldwide live in rural communities where internet access is poor or completely unavailable.
Not only does this significantly impact their ability to access key digital services (such as telehealth and online education), but it can also seriously hinder their job opportunities.
According to UN Deputy Secretary-General, Amina Mohammed, this digital divide - which is present in both developed and developing countries alike - threatens to become "the new face of inequality."
Although some work is being done to navigate the issue - one key example being the announcement made by the Biden-Harris administration that $502mn would be granted to provide high-speed internet to rural communities in America - the divide firmly persists, and continues to affect a huge proportion of the world's population.
The key findings of the WBA connectivity report
The new WBA report, led by WBA members C-DOT, HFCL and Meta, includes strategies and best practices for service providers.
The WBA recommended WiFi as the best solution for mobile operators, telcos and other service providers, as it offers the maximum level of versatility, balanced against cost effectiveness.
Two key examples outlined in the report were:
● Fibre providers using WiFi to extend their services into rural areas over microwave. This avoids the expense and lead time of burying or stringing fibre in remote areas. This is particularly useful in the case of challenging terrains, such as rivers, mountains and rock. "With WiFi 6, the bandwidth over the unlicensed band microwave link will increase and may reach 1 gbps," the report stated.
● Cellular operators using WiFi to provide fixed and mobile broadband services. The average cost of deploying a cellular tower covering a population of around 4,000, spread across 1 sqkm, costs at least 20x more in capital and operational expenses, compared to that of WiFi deployment. "This includes outdoor WiFi equipment, external antennas, solar panel, solar charge controller, battery, outdoor PoE, poles and earthing, cabling, and two years of fibre backhaul subscription cost," the report explained.
"WiFi is uniquely positioned to extend voice, video and broadband services to the nearly 1 billion people worldwide in rural areas who have poor or no connectivity. Unlike cellular, WiFi is already included in virtually all smartphones, tablets, laptops, streaming boxes and other devices," explained Tiago Rodrigues, CEO of the Wireless Broadband Alliance.
"This ubiquity also means WiFi has the kind of high-volume low-cost structure that's critical for ensuring devices and services can be priced low enough to maximise adoption. As our new report shows, these are some of the reasons why WiFi is economically and technologically ideal to address the digital divide in rural areas."
For access to the full report, visit: https://wballiance.com/rural-WiFi-connectivity/