Why Process Mining is essential in the Telecoms Industry
By Stuart Globe, Global Client Executive at Celonis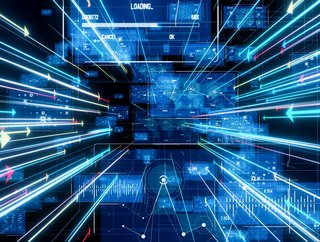 "Telecommunication companies are embracing digital transformation as a necessity, not a luxury, in order to grow their customer base"
Stuart Globe, Global Client Executive at Celonis explores how the telecoms industry tackles challenges with digital transformation and process mining
For well over a decade, the telecommunications industry has tackled a range of challenges, from regulatory pressures to balancing infrastructure investments with innovating on new services. Today, the industry is also dealing with the macroeconomic conditions that have emerged from the pandemic and the war in Ukraine.
The industry cannot stand still. Telecommunication companies are embracing digital transformation as a necessity, not a luxury, in order to grow their customer base even when margins are being squeezed. Process mining has emerged as a key enabler in making digital transformations a success.
Telcos, technology and securing profit
To deliver the level of service their customers expect and regulators demand, telcos spend significant capital on infrastructure investments, such as upgrading their networks to 5G and eventually 6G. But with the heated competition for subscribers and the need for exceptional customer service and smart promotions, it has never been more difficult to get a return on that investment.
Technology plays a crucial role in mitigating this and telcos are already working on a digital transformation agenda. For example, by deploying AI, big data analytics and the Internet of Things (IoT), many telecom companies are leveraging real-time, end-to-end visibility over field operations to reduce the expense of in-field services and truck roll inefficiencies. Technology is also being used to tightly manage the critical phase of customer provisioning and activation, as telcos work to turn every order into an activated customer, and to be paid for this service. However deploying technology alone does not deliver the optimal outcomes. This is why telcos need to invite process mining into the ring.
Think of process mining like an X-ray that reveals all the inefficiencies and breakdowns across systems, processes and people. Process mining is based on extracting event data from business information systems (ERP, CRM, SCM and the like), storing those data in event logs and using the logs to model how work flows through a single process. These event logs provide intelligence into bottlenecks that cause needless delays and lead to employees wasting their time and skills.
Once process mining has identified the inefficiencies – like duplicate supplier payments, unbilled orders, slow customer issue resolution – teams can swiftly take action to fix them. However with the evolution of classic process mining to include automation, they can set up automatic responses to take care of them instantly.
How process mining can help telcos
By integrating real-time data, process intelligence and targeted actions, process mining enables organisations to deliver ROI and value in days and weeks, rather than months. By identifying and fixing their inefficiencies, telcos can minimise downtime and restore service quickly. Every minute counts when network shortages happen, and process mining gives telcos the power to accelerate.
Telcos can also deploy process mining to see customer activations that have slowed, stalled or stopped completely – and then get them back on track. Many of telco's potential clients may never reach customer status due to challenges with activation. Using process mining, these challenges can be easily resolved.
After two years of experiencing Covid-induced digital-first services, consumers demand reliable assistance and rapid resolutions. Process mining allows businesses to continuously evaluate in real-time how their teams operate. That means swift action can be taken to improve the self-service journey, optimise contact centres for responsiveness, increase permanent resolution rates and boost upsell performance. All of this lowers customer churn.
Just like the telecoms industry, process mining is evolving too. Object-centric process mining (OCPM) is a new approach in the field that allows users to capture a complete and accurate 3-dimensional view of their end-to-end business process execution. It effectively turns the process X-ray into a process MRI. Imagine the potential of using that information to decisively resolve customer complaints, while effectively scheduling, estimating, and billing customer orders and installs.
The future of process mining mining in telco
In an industry that needs to improve efficiency and reduce friction, telcos must be at the forefront of technological change or risk falling behind the competition. Telco decision makers are well aware of this and are looking for new ways to improve efficiencies that will ultimately improve their bottom and top lines. This is especially important when considering the macroeconomic inflationary pressures that most organisations in the sector face.
Looking to the future, process mining will be even more critical as the telco industry moves away from the monolithic national networks of today towards a web of networks which deliver services to end-users at a high standard. The telecom companies that thrive in this future will be those that embrace digital transformation early.
Process mining will be key to this, empowering business leaders with visibility, information and insights to help them to plot their next moves. The technology offers telco leaders the power to diagnose and remediate efficiency issues rapidly, and pave the way for effective digital transformation in turbulent economic times.