Why it makes sense to invest in a hybrid cloud future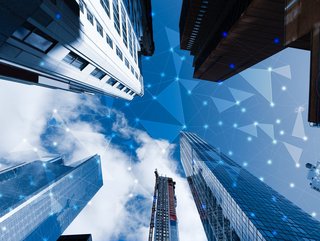 Matt Nash, the Cloud Product Manager of Pulsant, shares his insights into the value of the hybrid cloud, and this developing investment opportunity
A cloud-first strategy is increasingly seen as the standard way to achieve efficient business operations. As the favoured approach of start-ups and expanding businesses wanting to benefit from the flexibility and resilience of the cloud, it is little wonder that foundational cloud services saw revenue growth of 38.5% in 2021 according to IDC.
It looks like a fantastic package from the outside. Faster data analysis, more reliable systems, enhanced security, and lower spending on on-premise architecture – cloud-first provides numerous benefits for any business or public sector organisation.
But what if a business is not a fresh start-up beginning with a clean slate? Established businesses with unique applications and processes can struggle to move these processes onto the cloud. A simple 'lift and shift' does not work, which is where the simplicity of a cloud-first approach begins to unravel.
Getting the best of both worlds
What the big cloud providers fail to broadcast is that public cloud migration is not 'all or nothing'. It is perfectly possible to benefit from the assured costs and operations of on-premise systems while reaping the rewards of public cloud's increased agility, adaptability, and elasticity for the data and applications that require it. And the process alone can be highly beneficial to overall IT health.
This is hybrid cloud – the combination of public cloud and private cloud, where applications run in various environments. Deciding what runs where means gaining an accurate view of a business's IT infrastructure to determine what benefits most from cloud migration, in the process also identifying any 'zombie' assets.
Hybrid cloud allows a business to benefit from cost-cutting in both worlds, in the increased efficiency of private cloud infrastructure and the increased competitiveness of public cloud. These savings are set to continue as both services improve in efficiency, technology, and structure.
An organisation can customise hybrid architecture for its own requirements, including the potential for edge computing to further increase speed and locate crucial services closer to end-users. Security is also a frequent concern for poorly managed cloud infrastructure. Gartner predicts 90% of businesses that fail to control public cloud use in their companies will inappropriately share sensitive data by 2025. This can be mitigated by keeping such data on a company's own infrastructure where it is under control.
Furthermore, established businesses frequently have unique elements in their IT set-up they continuously use, sometimes because of a creative IT team, sometimes to overcome a specific difficulty. These elements can be difficult to move directly to the cloud, especially if they fall outside a cloud provider's standard definitions. That can mean spending precious resources on re-engineering relatively minor parts of infrastructure with no major benefit.
For these reasons organisations increasingly see the customisable advantages of hybrid architecture. They can bring some workloads back on-premise or use solutions such as colocation or the different versions of the private cloud.
Tools to manage hybrid cloud
Yet moving to the cloud is no easy task. While there are benefits to full system migration, it is an expensive process, and not one that every business can afford – this is especially true for those that rush the process without fully understanding their systems. Keen to benefit from cloud advantages, Gartner predicts 60% of infrastructure and operation leaders will encounter public cloud cost overruns that negatively impact their on-premise budgets, all the way to 2024.
Beyond the simple matter of migration, businesses face the challenge of preventing cloud overspend or sprawl. The Flexera 2022 State of the Cloud Report found that 32% of cloud spend was wasted. Wasted spend is less than ideal for any business, but for one that has just made a significant investment in updating their on-premise systems, it is a drawback they need to be aware of before the move is made.
Another secret the big cloud providers have is the difficulty of obtaining tools to manage cloud spending properly through greater visibility.
When cloud migration is mismanaged, organisations lose visibility and understanding of their key technology and end up with a weaker control of costs. Businesses also need to consider their skills and how well they can manage and develop the new infrastructure. The reality is many businesses will not be 100% public cloud-ready within five years. This is not a failure – it's simply something they need to plan and invest for.
Organisations can overcome these difficulties through a more strategic approach. They need to draft a hybrid cloud strategy in concert with specialist providers, running a workload assessment and considering all the options including colocation. Specialist, next-generation hybrid cloud management platforms are available for this purpose, bringing everything under one pane of glass with very significant efficiency benefits. Equipped with such platforms, every organisation can now build hybrid architecture, delivering major gains in performance and profitability.