Why eSIMS are critical to global IoT adoption
By Paul Bullock, head of MVNO at Wireless Logic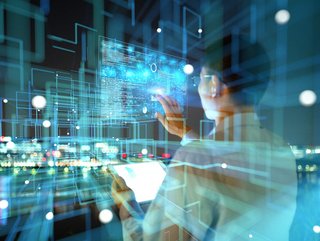 Paul Bullock, head of MVNO at Wireless Logic, outlines the flexible connectivity offered by eSIMS, and the role they play in the world's IoT adoption
IDC predicted that there will be 41.6 billion IoT devices by 2025, capable of generating 79.4 zettabytes (ZB) of data. This is a clear indication of the rate at which IoT devices are being deployed worldwide. From smart manufacturing to electric vehicle (EV) charging points, to micro mobility or fleet management, IoT devices are steadily becoming instrumental to modern day business.
However, recent events – including the forthcoming PSTN switch off and 2G/3G phase out – have hampered this evolutionary cycle. Those organisations planning extensive global IoT deployments will need to reassess their current projects and tailor their solutions accordingly.
The challenges of traditional SIMs (and global IoT deployments)
Organisations distributing IoT-connected products internationally need a simple, consistent, and cost-effective way of ensuring secure, future-proof connectivity in each market. Fitting a physical SIM that is tied to a specific mobile network operator at the point of manufacture, or after shipping, makes for complicated and expensive processes. eSIMs offer a compelling alternative for streamlined production, distribution, and cost management.
When operating on a large scale, there are bound to be a number of difficulties. One of the main challenges is knowing where products or devices will end up and understanding the full extent of the markets they will expand into. If the SIMs in these devices are operator-specific, flexibility is lost and costs begin to mount.
Nowadays, cellular connectivity has outgrown traditional SIM cards due to the volume and scale of modern IoT deployments. Physical SIM cards mean that most deployments lack the ability to change network provider easily – without someone manually seeing to each device on the network. This can greatly hamper rollout efforts, when you think of widespread deployments such as traffic cameras in their thousands or monitoring devices in rural locations. Added to that, traditional SIMs are sometimes located in difficult to reach places, such as vehicle telemetry systems, wind farms off shore or in metering under the ground and if they need to be physically changed, it can prove near impossible.
Although SIM cards can facilitate access to networks in other countries through roaming, this is controlled by the Mobile Network Operators (MNOs). An organisation cannot always choose which network to connect to and it may incur roaming charges – a cost that will add up quickly if the device uses significant amounts of data across multiple regions – or other local restrictions.
Even in circumstances where the final destination of a product is known, organisations should seek a single stock keeping unit (SKU) for all products. A SIM for each market where products are being shipped to means multiple SKUs and the production line having to insert the right SIM. Understandably, this is a headache and resource-drain that most would wish to avoid.
eSIMs – flexible connectivity by design
When distributing IoT devices, organisational efficiency and total cost of ownership should be front of mind. eSIMs ensure a cost-effective way to connect products and devices in international markets, and avert the need to have separate SKUs for products that may be distributed in their thousands, or hundreds of thousands.
A major benefit of eSIMs is that they allow the opportunity for devices to be future-proofed. As they are not locked into a particular mobile network, and new profiles can be downloaded and switched over-the-air (OTA), IoT devices do not need their SIMs to be physically changed in response to commercial, technical, regulatory or locational reasons. This is beneficial for those devices deployed in the field for multiple years, or that are manufactured in one country and used across many others.
eSIMs are also effective in streamlining the supply chain and provide major logistical benefits. As eSIMs can store multiple profiles, which can be pre-loaded during production or downloaded OTA, a single SIM can be embedded so that it connects and downloads a local network in virtually any country across the world. This will minimise the number of product stock keeping units (SKUs) required.
Traditional SIMs are often faced with regulatory restrictions, while in contrast, eSIMs have the potential to open new markets for the IoT. Companies can deploy IoTs to additional markets and can commit to deployments that were previously considered too risky due to network sunsetting, data sovereignty or regulatory challenges in specific regions.
One example of this is in Brazil, where permanent roaming is currently restricted by government policy. eSIMs provide the opportunity to download a local MNO profile for devices deployed to these countries, which goes a long way to addressing these challenges.
Accelerating global IoT deployments
For reasons outlined in this article, eSIMs can accelerate global IoT deployments and take the risk out of entering international markets. The technology streamlines global rollouts thanks to the ability to provision operator profiles quickly and remotely. Manufacturing costs are also made more predictable, with single SKUs introducing more control for manufacturers.
With OTA mobile network provisioning, organisations can deploy applications or updates quickly, avoid permanent roaming restrictions, and switch profiles when they need to for logistical, or technical reasons without needing to physically visit each device. eSIMs are pivotal for the future of IoT technology adoption and global deployments, and are a viable option for organisations needing to operate large scale deployments.