What's next for global telecoms in 2023?
By Mattias Fridström, VP and Chief Evangelist at Arelion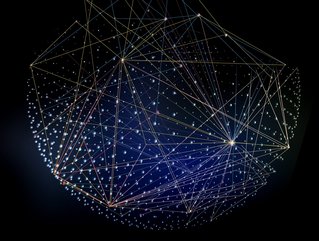 Mattias Fridström, VP and Chief Evangelist at Arelion, gives us his take on the telecoms topics that are going to make the most impact in 2023
2022 has been a year where the telecoms and wider business worlds have tried, as far as possible, to return to business as usual following the disruption caused during the pandemic. It has, for many reasons, continued to be a challenging environment in which to conduct business, but companies have shown both their resilience and determination to move back onto a positive trajectory.
I think this will persist and gain momentum in 2023 and, for the telecoms industry, there will be a number of dominant topics.
Network openness and disaggregation
Earlier this year we had a very successful trial with Acacia and Cisco. This saw us leverage Acacia Bright 400ZR+ QSFP-DD coherent modules with greater than +1 dBm transmit power between Cisco 8000 and NCS 5700 router platforms, all on a live fibre route with existing ROADM infrastructure. While the traditional long-haul optical business is slowly shifting toward more disaggregation, the addition of 400G ZR optics has changed the playing field completely. These fully standardised pluggable components bring a wealth of opportunities to mix and match between different suppliers and keep the operational side of running a backbone network under control. It is a big change and means more flexibility in supply chains for operators, enabling them to navigate component shortages, helping them to accelerate growth and network upgrades, while improving service levels when dealing with hardware faults.
The metaverse
Whilst the metaverse may not be part of every consumer's or business' life in 2023, it is certainly something that is emerging and, over the coming years, we will see more and more of it. From a telco perspective, it doesn't really change much in terms of what we all need to do. It is all about preparedness. The metaverse and 5G will of course mean much more traffic on the internet backbone, and 2023 will be about continuing to prepare for that influx when it comes. Like the sudden change in traffic that occurred during the pandemic, and which caught out many operators and service providers, nobody wants to be in that situation. The challenges are the same regardless of the metaverse: bandwidth, capacity, security, and latency.
Cloud-based networking
We are certainly seeing indications that more enterprises will be taking advantage of this in 2023. Cloud-based networking offers a fantastic opportunity for enterprise customers to shift to a model that allows them to take advantage of experts outside their organisation to perfect server and network configurations to define optimum load and resilience requirements. More importantly, this can be constantly and independently monitored to ensure the benefits are consistent. It allows customers to move to bigger data centres they couldn't access in the past, with multiple points of connection with improved encryption and security. It also has the benefit of reducing the energy required to power a corporate network, compared with the owned infrastructure needed to achieve the same result.
Cybersecurity risks
With an increase in available network capacity overall, cyber-criminals are targeting their victims with spectacularly large packet amplification attacks rather than persistent small packet SYN attacks. However, in the latter part of 2022, have seen a slight decline in the volume of attacks taking place, for the first time. In terms of techniques deployed carpet bombing attacks are growing, while DNS and NTP amplification have been the most common attack vectors. We are also witnessing an increased level of creativity from attackers, as they work harder and smarter to be successful. Given this change, it is hard to predict what will happen in 2023, however, mechanisms such as cloud-based DDoS mitigation services are expected to become a more commonly used method of defence, given they are already forcing cybercriminals to rethink their approaches.
Sustainability and energy efficiency
Rises in energy costs have focused the minds of the sector even more closely on how consumption can be reduced. As an industry, we are great at installing new hardware which may be more efficient, but constantly adding hardware is only part of the story. Through better planning, inventory management and preventative maintenance, we believe huge progress can be made towards improving the energy efficiency of active infrastructure as well as replacing and decommissioning older equipment. In telecoms, we need to get better at unplugging, and I expect this to be a trend that gathers pace in 2023.
In truth, as recent years have shown, it is a brave individual that tries to predict with too much certainty how the telecoms industry will change, and certainly the challenges that it may face in the year ahead. That said, at Arelion, we are certainly optimistic about the next 12 months and the exciting transformation that the sector is going through.