What awaits the telecoms industry in 2023?
By Piyush Mishra, Director of Solution Consulting for Tecnotree Corporation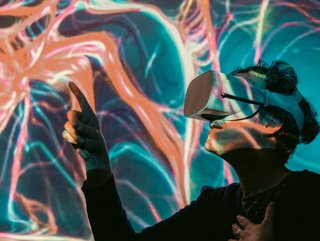 Piyush Mishra, Director of Solution Consulting for Tecnotree Corporation looks at the top trends set to shape the telecoms industry in 2023
Piyush Mishra, Director of Solution Consulting for Tecnotree Corporation looks at the top trends impacting the telecoms industry and makes predictions on what to expect in 2023.
2022 was a year dominated by political turbulence and rising energy costs. However, against a backdrop of much uncertainty, the telecoms industry has remained remarkably resilient, growing by 9% from 2021.
As 2023 is nearly upon us, many are wondering which trends will have the most impact on the industry, so let's have a closer look at what the future will look like.
5G Stand Alone (SA) Deployments
2023 looks to be the 'Year of True 5G' with faster 5G SA adoption and deployments and many innovative monetisation use cases launching or in trials worldwide. From enterprise 5G / industry 4.0 use cases to private 5G networks, AR and VR, network slicing, and IoT, we predict that 2023 will be the year when 5G SA deployments take off. As a result, we also predict that 2023 will be the year we see 5G speed up the future of business for retail and enterprises alike.
Cloud-native IT
The continued trend towards the adoption of cloud and hybrid cloud infrastructure represents a strong shift towards moving applications to cloud for unlimited access, offering anything-as-a-service (Xaas), which is predicted to grow to $2.4bn by 2029. As a result, there will be a push for cloud-native IT and a shift towards microservices-based architectures. This means more public cloud-based deployments for telecoms BSS/OSS, with an increase in microservices-based modules selling in the cloud.
Adaptive AI
An increase in the use of adaptive Artificial Intelligence will see more accurate data fuel better decision-making by operators, which, in return, will encourage quicker adaptability to ever-changing real-world circumstances. Ideally, the lines between 'thinking' and 'doing' will also be blurred, and AI will be available to the masses, or, as we like to call it, AI democratisation, for every function. The perfect example is the gaming industry – AI tools are used by multiple game developers to create truly immersive and engaging experiences.
SaaS BSS (BSS-as-a-Service) and Digital Enterprise BSS market
So far we have seen a steady growth of SaaS BSS, and by 2028 there is an expectation that these services will reach $38.2bn in revenue. Therefore, the shift from Network-as-a-Service to Platform-as-a-Service and BSS-as-a-Service will be one of the key strategic pathways for 2023, with an emphasis on low-code / no-code and configuration-driven platforms.
The Internet-of-Senses and immersive customer experiences
Sensory-based digital experiences such as haptic feedback, voice-controlled data, and iris scanners for personalised shopping at malls will be used more broadly by brands and retailers to improve customer experience. Not only that but they will also allow brands to visualise their stores implementing them in real life. We are already on the cusp of seeing some big movements from Meta with their haptic gloves, and this will only accelerate in the coming year.
In addition, retailers will move beyond reviews and recommendations to a completely immersive experience that will take the customer from "order to cash". This will greatly improve customer engagement, especially in the online retail world.
The metaverse, CSPs and DSPs
The metaverse will be a key area of focus in 2023, as CSPs will look to address how they can enable an environment to support the metaverse. Whilst many have already established edge cloud computing capabilities to satisfy a number of other non-metaverse functions, particularly within the enterprise, the focus for 2023 will be to strengthen this capability and identify ways to work with hyper-scalers.
The rise of Ubernet
The Internet will become less visible but more important and embedded in everyday life. Common internet-based societies will be separated by physical borders but connected through the Internet. However, more will need to be done to ensure the lawful exchange of data that respects human rights, and this is where it's not just a matter of companies but governments coming together for a true borderless and limitless internet.
Digital currencies
New hybrid telecommunications companies will emerge, offering a wide range of banking services and multiple ways to interact with them. We will therefore see higher rates of growth and adoption of fintech wallets and cryptocurrencies, despite the market being slightly unstable with the recent collapse of FTX.
The abundance of eSIMs
As the overall eSim market is predicted to reach over $978mn by 2023, it will be a key to connecting the entire world. All IoT/M2M devices connectivity will depend on eSIMs, requiring a robust platform from telecom providers.
2023 will be a year of transformation with technology playing a key role in accelerating growth across a variety of sectors. As telcos look to trial and deploy new advancements in technology, it is clear that customer experience and engagement will be at the forefront. AI, metaverse, and borderless experiences, powered by 5G, will continue to gather steam, and network operators more than ever will be keen to position themselves at the heart of IoT innovation. However, the shift won't simply happen overnight. Telcos embracing the change and prioritising upskilling/reskilling to meet the demand will be better positioned to unlock new business opportunities and win customers.