Webro's Director Chris Bacon talks Cables and Connectivity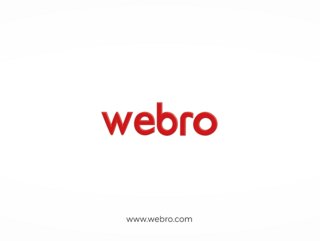 Webro was created in 1980 and is the foremost cable and connectivity provider based in the UK, supplying critical solutions to the wider European market
Chris Bacon is Sales Director of Webro, and has been in the Cable and Connectivity Industry for over 27 years. "I was a young man when I started as Planning Assistant at a local manufacturing company, Raydex, who made cables for communication and RF markets," he says. "Over time, I've performed many roles, which have included Technical, Design, Process Engineering, Sales and Business Management. My current role at Webro is Sales Director and Co-owner, and I have been involved for over 13 years. My responsibility within the business is to provide the tools and support required to drive growth and stability, whether that be from a Sales, Operations or Product perspective."
Webro was created in 1980 as UK agents for Pope. With over 42 years of trading history, Webro has developed business in many different product areas outside of the original wiring, TV and satellite portfolios. This includes Industrial, Data, Telecom, Security, Broadcast, Control and Instrumentation. To further expand our solution's focus, we are currently investigating complimentary products for much of the above.
Webro's facility as it stands today, has 4,600SQM of internal warehouse floor space. "Our narrow aisle racking allows us to stack up to four pallets high, resulting in over 18,000SQM of racking storage," says Chris. "In addition, we have over 2,500SMQ of yard space, enabling storage of external product types. With such a large amount of space, our stock value is typically high, helping us to service our customers with ease on a next-day-delivery basis. A lot of the orders we receive will be for the next day, or for a two-day project delivery. Value-added service includes drum winding, where we cut-to-length for project deliveries to our customers, mainly in the Telecom, Data, Security and RF-type markets."
Asked about Webro's CPR (Construction Products Regulations) strategy, Chris says, "The implementation in 2017 of new CPR requirements following the Grenfell disaster required products to have improved performance in reaction to fire. As of 1st July 2017, the regulation was released recommending a minimum fire performance specification for any products internal to buildings. The minimum requirements recommended is class Cca. Not all companies are offering this, but we were early adopters in terms of looking to approve our products to the required specifications for distribution within the UK and Europe. We have over 1400 products available complying with Class Cca CPR.
Webro are ISO 14001 certificate holders, so have obligations in terms of Sustainability and Environmental commitments. Chris says, "over the past few years, we've adopted the policy of reduction in non-recyclable plastics. We've made major efforts to reduce plastic packaging on many of our products, and there are further plans in place to miniaturise certain products. Miniaturisation will reduce plastic use within both packaging and product manufacture. We've also reduced our internal combustion vehicle fleet and currently have 50% full electric vehicles and 25% hybrid. Our long term commitment is to completely move away from internal combustion within a few years."
Webro's future business strategy includes the pursuit of new market areas.
READ THE FULL COMMUNITY FIBRE REPORT HERE