Vodafone providing £4.5mn of free SIMs to homeless charities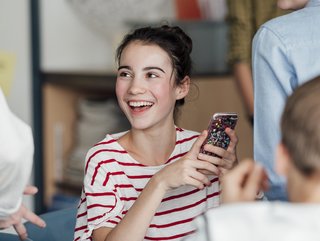 Vodafone has pledged to provide 50,000+ free SIMs to UK homeless charities. These SIMs will also be pre-loaded with free data, unlimited texts and UK calls
As the latest part of its charities.connected initiative, Vodafone has pledged to provide over 50,000 free sims to homeless charities across the UK.
These SIMs (with a total value of £4.5 million) have been designed so that they do not require a name or address. Furthermore, they will come pre-loaded with free data, unlimited texts and UK calls.
The telecoms giant has partnered with LandAid - a UK youth homeless charity - to distribute the SIMs across the network, which includes both national and local charity locations.
Vodafone and LandAid - tackling digital exclusion
Last year alone, 122,000 young people approached their local council for housing support.
As such, the work of charities like LandAid, and initiatives like those introduced by Vodafone, are absolutely critical.
And providing the resources to access the internet is a huge step towards breaking the cycle of homelessness. Mobile data will not only help these young people to apply for jobs, homes, and receive education and other vital services, but it will also allow them to stay connected with their support network.
"I'm pleased we are supporting homelessness charities across the UK by providing free connectivity that doesn't require a name or address. Being connected is vital to access support services and stay in touch with friends and family. Now more than ever, it's important that we help those who are digitally excluded. We call on all registered charities to apply for free connectivity so we can help as many people as possible", said Ahmed Essam, the UK CEO of Vodafone.
"We are excited to have partnered with Vodafone on this important campaign. The last couple of years have seen the world being catapulted into a new digital age. And we show no signs of going back", added Paul Morrish, the CEO of LandAid.
"At LandAid, we saw first-hand the devastating effects that lack of connectivity had on many of the young people we support who were experiencing homelessness throughout the pandemic. Loneliness was rife and the ability to work and continue with training opportunities stalled. These SIM cards will enable thousands of young people across the UK to maintain vital personal and professional relationships at a time when digital connectivity is more important than ever."
About Vodafone's charities.connected programme
By the end of 2022, Vodafone has committed to provide free connectivity to one million people living in digital exclusion.
To achieve this, Vodafone has already provided 500,000 free SIMs to its partner charities, which include the Trussell Trust, Barnardo's and Good Things Foundation.
And, through the charities.connected programme (which launched in 2021) any UK registered charity can apply for free connectivity. This could either be to improve its digital capability, or to provide connectivity to the individuals that the charity supports.
So far, more than 1,800 organisations have benefitted from the initiative, including those working in the charitable sectors of refugee, domestic abuse, and homeless support, and healthcare and learning disability services.