Veteran technology expertise couple with leading 5G wireless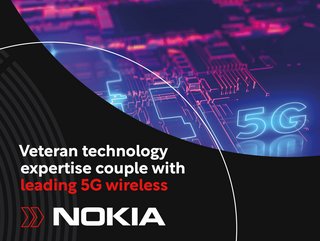 Nokia's Head of Services for T-Mobile, Rajan Vashisht and VP of Operations and Customer Delivery Manager, Chantal Tremblay detail the T-Mobile partnership
It needs no introduction, but nevertheless, Nokia is a staple name in the technology and connectivity space. The firm is well-positioned in the current digital landscape to hold its position as a pioneering organisation in the delivery of network infrastructure and supplier to top CSPs in the world
A veteran in the industry himself, Nokia's Head of Services, T-Mobile Account Rajan Vashisht, spoke highly of the company's partnership with T-Mobile, as an integral relationship helping Nokia achieve its strategic mission of creating technology that helps the world act together.


"Our solutions enable service providers, industries and the public sector to create the critical networks that bring people, machines and devices together," says Vashisht. "We are a trusted technology partner and global leader across mobile, fixed, and cloud networks."
Within the key strategic partnership, Vashisht alongside VP of Operations and Customer Delivery Manager, Chantal Tremblay, highlighted that a cornerstone of their successful relationship is their shared passion for putting the customer experience first.
"Nokia's partnership with T-Mobile has lasted more than two decades and has a long history of shared innovation. Both organisations continue to work towards the same objective which is delivering next-generation wireless connectivity to everyone, everywhere." Tremblay also uncovers some of the key elements of the collaboration between Nokia and T-Mobile, which includes building its 5G network, and leveraging either companies' best capabilities that exceed the confines of their agreed business.
"At Nokia, we work to be a true strategic partner, not just a vendor. We listen closely to our customers' needs and align fully with their vision working as one team. Ultimately, our success is defined by the success of our customers."


A partnership with a mobile veteran
As the partnership was formalised and has evolved over time, both organisations responded to their counterparts' positioning against market trends, as well as sharing any growth opportunities.
"When T-Mobile 'went all-in' on 5G, so did Nokia, helping our partner advance the large-scale deployment of 5G services throughout the United States," Tremblay says.
"Nokia signed on to provide end-to-end 5G solutions for T-Mobile's nationwide 5G network. Our 5G technology, software and services have supported the un-carrier in its efforts to bring its network to market, expand its nationwide coverage, and deploy flexible and scalable 5G networks for enterprise."
The partnership is flourishing, as the two companies have worked long and hard to build a relationship that will carry innovation in the future. It is exciting to hear directly from the source what the plans are for this collaboration moving forward.
Vashisht believes there are exciting opportunities ahead as a key technology partner for T-Mobile. "We are honoured to have been by T-Mobile's side during their fantastic 5G journey thus far, but our work together is not done yet. We look forward to our continued collaboration."
"I look forward to a long and mutually beneficial partnership with T-Mobile,"adds Tremblay. "It is incredibly rewarding to see T-Mobile's successes and know the part Nokia played in that. We are ready to help boost the 5G experience of their customers."
Read the full T-Mobile report HERE.