Universal charging port for mobile devices made EU law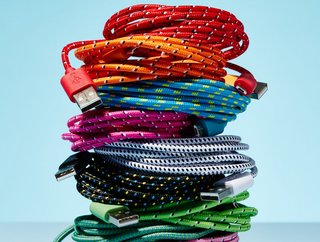 A new EU law has mandated that, by the end of 2024, all mobile phones, tablets and cameras sold in the EU will need a universal USB Type-C charging port
The widely-anticipated single charger solution will not only make consumers' lives significantly easier, but it will also be a key step towards reducing the e-waste created by the mobile industry.
The details of the EU's new legislation, and how mobile providers will be affected
By the end of 2024, it will become mandatory for all mobile phones, tablets and cameras that are sold in the EU to have a USB Type-C charging port.
Then, from spring 2026, this legislation will extend to laptops.
The new law was adopted after it received 602 votes in favour, 13 against and 8 abstentions.
Alongside the launch of the universal charging port, the mandate will also allow customers to choose whether or not their new device includes a charger.
When they purchase a new device, the customer will get to choose whether or not they want a charger to be included. After all, since they will have the same charger across almost all of their digital devices, they will need a fraction of the chargers that usually have to be sourced.
The devices - regardless of their manufacturer - that will need the EU standard charging port include all new mobile phones, tablets, digital cameras, headphones and headsets, handheld video game consoles and portable speakers, e-readers, keyboards, mice, portable navigation systems, earbuds and laptops that are rechargeable via a wired cable, operating with a power delivery of up to 100 watts.
Interestingly, it is possible that this legislation could also drive greater technological innovation within the mobile industry.
After all, although it only sounds like a small thing, it will certainly ease the so-called technological "lock-in" effect, as consumers are less likely to become dependent on a single manufacturer. So, tech companies will need to work harder to retain their customers' loyalty.
Tackling Europe's e-waste - a key sustainability step
It comes as a major milestone in the EU's widespread effort to address the e-waste crisis.
Research predicts that the new obligations will help consumers save up to 250 million euros a year on unnecessary charger purchases, and represent a saving of around 11 000 tonnes of e-waste every year.
"The common charger will finally become a reality in Europe. We have waited more than ten years for these rules, but we can finally leave the current plethora of chargers in the past," said Parliament's rapporteur Alex Agius Saliba (S&D, MT), commenting on the passing of the new law.
"This future-proof law allows for the development of innovative charging solutions in the future, and it will benefit everyone - from frustrated consumers to our vulnerable environment. These are difficult times for politics, but we have shown that the EU has not run out of ideas or solutions to improve the lives of millions in Europe and inspire other parts of the world to follow suit."