Zscaler: Transforming telecommunications from the edge
By Daan Huybregts, Field CTO at Zscaler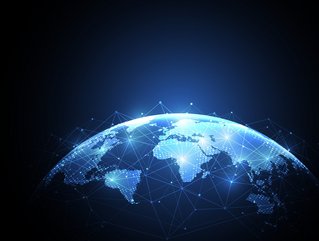 Zscaler: Transforming telecommunications from the edge
Daan Huybregts, Field CTO at Zscaler explores how edge computing can rejuvenate the telco industry and how it can enable connectivity across verticals
Like you and I expect electricity from a plug, people demand connectivity from their devices. Wherever they might be, customers expect networks to deliver on power, performance and security. But the buzz around 5G has arguably been greater than the value it has so far delivered. This begs the question: are telcos ready to meet customer expectations with 5G and unleash the next frontier of mobile network technology?
Not quite, is the short answer. Why? Because they need edge computing to realise the full potential of 5G. Telcos know about edge like customers know about 5G, yet few are using it to deliver real value. The problem often lies with simply defining what edge computing is, what business benefits it can bring and how to enable those advantages securely – and so this is a good place to start.
What is edge computing?
Edge computing is a new way of delivering computing power that brings it closer to the user and the data source. It allows computing to exist closer to the data sources through a network of edge devices. This allows data to be processed faster and more efficiently at remote locations, leading to real-time results and better performance.
Unlike traditional models, where computing power is centralised on-premises, putting computing at the edge enables businesses to take advantage of 5G by creating new applications and services that were previously unthinkable due to the lack of speed and reliability. For example, they might enable immersive experiences with augmented reality, smart manufacturing with IoT devices, or autonomous vehicles with low latency. And perhaps most importantly, combining 5G with edge will radically improve speeds for communities who struggle to connect to networks full stop.
To illustrate how this works, you might imagine a telco operating a 5G network in a densely populated urban area. With so many users in a small geographic area, the network can quickly become congested, leading to slow data speeds and dropped connections. To address this, a telco can use edge computing to process and analyse data closer to the users, rather than relying on a centralised data centre. Positioned in strategic locations around the city such as in underground tunnels, small edge data centres, or micro data centres, can process and analyse data without needing to send it back to a centralised server that might be miles away. The result? Faster, more reliable, and more efficient network services for customers.
The opportunities for telcos
Clearly, these use cases can drive greater innovation and growth for businesses. But currently, telco providers are losing ground to the cloud hyperscalers who are penetrating the telco market. To stay relevant, telcos need to leverage edge capabilities and their high speed connectivity services to offer differentiated and value-added services that meet the evolving needs of their customers. By providing secure and reliable connectivity for any device, any application, and any location, they can become more than network providers, they can become real enablers of digital transformation with a value proposition for organisations.
To deliver these benefits to more organisations, telcos need to morph into a consulting role and start educating on the possibilities for their customers to host applications at the edge of the network, closer to the users and devices that need the connectivity. Most organisations have a cloud-first initiative by now as they do not want to own on-premise infrastructure anymore. However, they need advice on leveraging the real benefit of their digitisation efforts. Simply using a lift and shift strategy to move on-prem workloads to the cloud won't work, as organisations will run into connectivity issues when their applications have left their data centres and users work from everywhere.
For organisations, this means upgrading their component software and infrastructure to edge servers, gateways, or routers, and implementing network monitoring and management tools to manage all data streams in real time and ensure optimal performance and reliability. Headaches start to arise about compliance and risk management. In such a new world, telcos can become the backbone of edge networking based on their 5G infrastructure, offering connectivity that can support edge applications and devices by offering reliable access models.
This is not an overnight journey. Edge computing poses significant challenges for organisations, such as navigating network complexity, security hardware scalability, and budget constraints. To overcome these challenges, they need to embrace digital transformation projects by combining new applications, connectivity, and security wholeheartedly. This is where overlay technologies come into play.
telcos can support in laying the foundation for a cloud strategy that delivers value to their customers, rather than taking the easy (but ultimately more costly) route that "lifts and shifts" on-premise applications to the cloud. It's about transforming the network, the application and, critically, security all together.
How zero trust enables edge networking
Security is central to the deployment of edge transformation because edge workloads are an attractive target for cyberattacks. Many endpoints at the edge feature built-in internet connectivity creating a new entry point for threat actors. While it should go without saying, any threat could be devastating and is likely to disrupt operations, steal, and encrypt sensitive data. This makes organisations understandably nervous, especially considering edge computing is decentralised by nature and so IT has reduced visibility over the attack surface. To turn hesitancy into confidence, decision-makers must have security assurance.
Using the Zero Trust principle as an overlay architecture on top of any underlay infrastructure, organisations can address these concerns and can achieve optimal performance and security. Telcos have recognised the power of a combined connectivity and security service and have started to offer universal customer premises equipment (uCPE). A uCPE box runs multiple network functions as virtualised software on a single hardware platform, eliminating the need for multiple dedicated appliances at the customer site and improving the service quality. By running Zero Trust functionality on a uCPE box, telcos can form an inside-out connection from this box to the open world which essentially eliminates the attack surface of edge computing devices.
Growing together: Infrastructure, and connectivity
It is this path of combining global connectivity with zero trust security, that telcos will be rewarded in the 5G connected era. 5G and edge computing can revolutionise the services telcos can deliver to their customers and partners: from offering real-time data processing and insights for industries such as manufacturing, healthcare, and transportation, to improving the user experience for applications that require high bandwidth and low latency, such as gaming, augmented reality, and video streaming.
These transformations are inevitable. It is a case of who gets can turn promise into value first. With 5G capacity largely in place, the race to the edge is on.