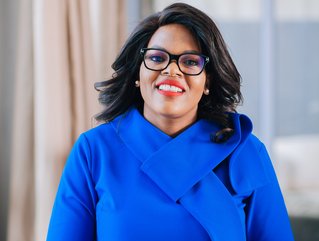 Featuring Yolanda Cuba, Group Regional Vice President Southern and East Africa at MTN
Paving the way for the digital transformation of, and the 5G rollout in, Africa, Yolanda Cuba is instrumental in addressing the global data gap and a role model for the world's women in tech.
Cuba has established an exceptional reputation across both the African and global telecoms sectors.
Her outstanding telecoms experience has made her one of Africa's most influential business leaders, a key driver of the continent's 5G rollout, and a figurehead for improving diversity, equity and inclusion across the industry.
Cuba has held leadership positions with some of the largest names in telecoms, including the role of Group CEO for the Mvelaphanda Group, the CEO of Vodafone Ghana and, just before joining MTN, the Group Chief Officer for Strategy and Mergers & Acquisitions for Vodacom.
Across her career, Cuba has experienced working in a wide variety of industries, including telecoms, mergers and acquisitions, fast-moving consumer goods (FMCG), and private equity.
Cuba also has a Masters in Commerce from the University of Pretoria and holds the title of being the first person to reach a CEO position by the age of 29 for a JSE-listed company.
Currently, Cuba is the Group Regional Vice President of Southern and Eastern Africa for MTN, a role that she was awarded after being the company's Group Chief Digital and FinTech Officer for just over a year.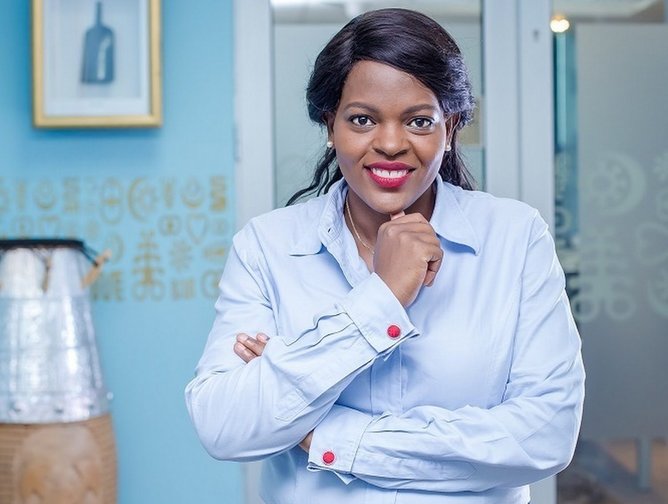 "My role is specifically around driving the digital operator," explained Cuba, in conversation with The Mail & Guardian's Power of Women, in which she was an award-winner.
"How we drive MTN to more of a platform business can be seen in us building a mobile money platform that is open to all networks and not limited to MTN customers, as well as building Africa's super app in Ayoba, which is also an open platform."
Within this role, Cuba leads MTN's expansion across Africa and the Middle East. Working across its rapidly expanding regional network, she oversees the deployment of telecommunications solutions, financial services and advanced digital transformation to businesses spanning every size and sector.
"With so many people in Africa still not connected, the telecommunications market still has a lot to do," Cuba added.
"My job, every day, is to ensure that people are connected to the people and the things they love and that they're able to transact, educate, entertain and improve their economic position. That job doesn't stop, but evolves as we get more and more people connected. I'm excited by the prospect of being part of the 4IR journey and being key in driving it for the continent."
According to recent research undertaken by Cable, six out of the top 10 (and four out of the top five) countries with the highest data costs in the world are located in Sub-Saharan Africa. Their limited infrastructure, coupled with low levels of market competition, means that data costs are kept at a disproportionately high level.
As a result, improving connectivity within Africa is instrumental – particularly as digital transformation becomes critical to the economic development of businesses and the social opportunities of the population.
Outside of her work with MTN, Cuba is highly involved in ESG initiatives, inspiring the next generation of telecommunications leaders.
She is a member of the Nelson Mandela Investment Committee and is the Founder of the Cuba Foundation, Brighter Lives Africa and The Mentorship Boardroom. These initiatives work to offer bursaries and equal educational opportunities to talented young people in South Africa, giving them the backing that they need to pursue careers in commerce, science and maths.
"My dream is to see every African connected; to have regulations and policies that are progressive; to enable innovation and not hamper it. I want to enable small and medium-size businesses by making it easier for them to connect to their customers and even see them go beyond connectivity through open application programming interfaces, digital marketplaces, easy-to-consume clouds and AI-enabled business tools."
"Ultimately, we need to increase productivity and the economic outcomes for Africa, improve education outcomes, and reduce unemployment and the under-employment of our youth."