Trailblazer: Hans Vestberg, Verizon Chairman & CEO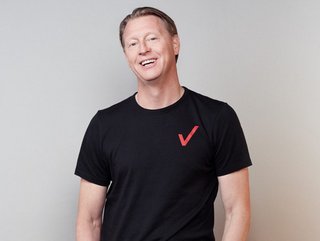 Our latest Trailblazer is Hans Vestberg - the CEO and Chairman at the helms of the global telecommunications leader, Verizon
With over four years steering the ship, Hans Vestberg has played a pivotal role in achieving Verizon's recent successes.
During his time working for the telecommunications giant, he has been responsible for delivering seamless experiences for customers over Verizon's network assets. These consist of the country's leading 4G LTE network, the largest 5G test-bed in America, the nation's biggest residential fibre network, and a vast undersea cable network carrying much of the world's internet traffic, to name a few.
Before taking on the Chairman and CEO roles, Vestberg was previously the Executive Vice President, President of Global Networks and Chief Technology Officer, positions which he held from 2017 - 18.
Three decades driving advancements in global telecoms
In terms of telco leaders, Vestberg has had one of the most diverse and impressive careers conceivable.
Before joining Verizon, Vestberg spent over 20 years working at Ericsson. This period saw him take on a wide variety of management positions for Ericsson in China, Brazil, Mexico and the United States, culminating in his appointment as the President and Chief Executive Officer of the Ericsson Group.
His previous experience also includes acting as the President of the Swedish Olympic Committee - a role which he held from 2016-2018 - and being appointed a Member of the Board of Directors for the United Nations Foundation, a position which he still has today.
He is also heavily involved in a number of corporate and charitable leadership initiatives, being a founding member of the International Telecommunications Union (ITU) Broadband Commission for Digital Development, and a board member of BlackRock, and the Whitaker Peace & Development Initiative.