Top 10 influencers in mobile DE&I for 2023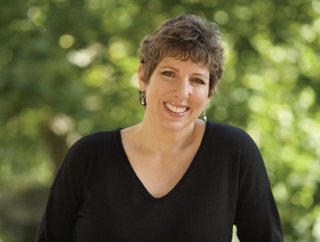 As the industry works towards reducing the gender gap and tackling the talent shortage, we explore the top 10 female mobile DE&I influencers
The talent shortage and gender gap are two of the most pressing threats to the future of the telecoms industry.
Not only is improving DE&I standards critical for future-proofing the sector at large, but it is also vital for companies to expand the diversity of their talent pool - if they wish to retain their customer base and grow in the marketplace.
So, in this week's top 10, we are spotlighting the leading women who are championing DE&I in the mobile industry, and using their influence to raise awareness across the world.
10 Lauren Ryder
Lauren Ryder is the CEO of Leading Edge Global, a strategic business transformation specialist.
She has extensive expertise in the fields of technology implementation and virtual CXO, and is a thought leader in a number of pressing DE&I topics, such as corporate culture guidance and advice for other women in STEM industries.
9 Diana Monterrubio
As the Procurement Global Strategic Director for Teleperformance, Diana Monterrubio is in charge of the telecom's global negotiations for all regions of teleperformance, identifying process opportunity areas and coordinating the implementation of continuous improvement initiatives.
8 Katie O'Hara
Within her role as VP of Strategic Relationships, Katie O'Hara drives Stream's customer and partner successes.
Since joining Stream as a VP five years ago, she has been instrumental in expanding the company's customer base. She is also a key player in the Infrastructure Masons Women's Technology Outreach Committee.
7 Jaymie Scotto Cutaia
Jaymie Scotto is the pioneering CEO and Founder of JSA, a company that is making waves in the world of data centre marketing.
And, as one of the world's most influential women in data centre marketing – there are very few out there who know the digital infrastructure community as well as Scotto.
6 Vicky Sleight
Vicky Sleight is the Global Director for D&I at TM Forum, who held a critical role in implementing the world's first industry standard for D&I.
"We are working to help make the tech communications industry succeed in being the most diverse, equal and inclusive industry in the world," said Sleight who has been leading, influencing and driving change at the international level in culture, equality, diversity, and inclusion since 2011.
5 Funke Opeke
Funke Opeke is one of the leading voices in African data centres, and a hugely inspirational figurehead for women in the regional market (as well as the wider data centre industry).
She is the CEO of MainOne, a Lagos-based telecoms company, and the leading communications services and network solutions provider in West Africa.
Prior to joining MainOne, Opeke also held the position of Chief Technical Officer of MTN, was an Executive Director of Verizon, and worked in the American telecoms market for over twenty years.
4 Hannah Ashiokai Akrong
Hannah Ashiokai Akrong is the Human Resources Director at Vodafone, and has held this role for almost seven years.
She has an exceptional degree of international HR experience, spanning Europe, North America and Africa, and is implementing industry-leading DE&I standards for Vodafone Ghana.
In fact, Akrong's efforts meant that Vodafone Ghana - once again - earned this year's certification of 'Top Employer' in Ghana and Africa.
"Each year, the global Top Employers Institute identifies organisations that put their people first through exceptional people practices. This is a testament to our people's agenda and our commitment to building an organisation where everyone, no matter their backgrounds, can thrive," Akrong commented.
3 Nicola Palmer
As the Chief Technology Ambassador at Verizon, Nicola Palmer is one of the world's most successful and influential women in the telecoms industry.
In addition to her pioneering work at Verizon - developing new network solutions, taking a leadership role in 5G, and building on the foundation of being the first to deploy 3G and 4G LTE Networks nationally - there is no better role model for women looking to follow STEM careers.
"I am also the proud mother of three children, a breast cancer survivor, and a major advocate for women in business. I actively promote education and careers in Science, Technology, Engineering and Math (STEM) for young women, and act as a mentor."
2 Laura Ortman
Laura Ortman was appointed as Cologix's new CEO in 2022, by the company's Board of Directors.
Prior to this, she held the roles of Co-President and Chief Revenue Officer within the company. Her career represents over 25 years of experience in technology, and executive leadership positions with some of the industry's largest names, including Equinix and VMware.
Ortman is the company's first CEO, and she holds DE&I as one of her top leadership priorities.
"Currently, Cologix has more than 50% female representation on its leadership team. I also spearheaded the company's first employee resource group, Cologix Women's Connection Network, where we have over 90% participation. Last year, we formalised our DEI initiative programming to help drive our diversity programmes forward," Ortman explained, in an interview with Jaymie Scotto Cutaia of JSA TV.
"I also want to set an example for my two daughters and girls who aspire to get into the technology field or business and leadership positions. They essentially can accomplish anything they aspire to in the future."
1 Adaire Fox-Martin
At the start of this year, Google promoted the former head of its international cloud business to the role of President of Google Cloud International.
Now in the company's leading sales job, Adaire Fox-Martin has over 25 years of experience in the business-technology sector.
Prior to this role, she led the organisation's EMEA region, served on the Executive Board of SAP SE, and held a number of key leadership roles at Oracle.
Fox-Martin is renowned for her extensive social entrepreneurship work. In addition to being the Global Executive Sponsor for Google's Social Enterprise, she is also the Founder of One Billion Lives, and serves as the Global Buy-Social Ambassador for Social Enterprise UK.
The One Billion Lives initiative helps organisations across the world to build and develop impactful social ventures.