Top 10: Global mobile network operators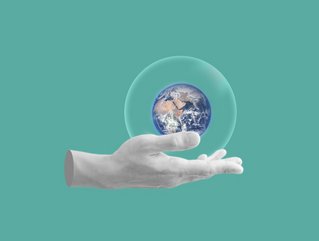 With mobile adoption central to so many new technologies transforming global commerce, we take a look at the top 10 network operators
Mobile Network Operators (MNOs) provide wireless communications services to consumers, private companies and businesses around the world. In recent years, we have come to realise how vital the mobile industry is in keeping us connected, especially during the COVID-19 pandemic when many, if not most, of us were made to work remotely from home, making us reliant on mobile networks, mobile technology and connectivity. From fintech and insurtech, to health apps, communications, shopping and more, a frictionless mobile technology experience has never been so critical.

10. Verizon - USA
Founded: 1983
CEO: Hans Vestberg
As one of the world's leading providers of technology, communications, information and entertainment products, Verizon is transforming the way people, businesses and things connect.
The company offers voice, data and video services and solutions on its award-winning networks and platforms, delivering on customers' demand for mobility, reliable network connectivity, security and control. Verizon was also the first company in the world to launch commercial 5G for mobility, fixed wireless and mobile edge computing.
9. Airtel - APAC
Founded: 1995
CEO: Gopal Vittal
Bharti Airtel Limited is a leading global telecommunications company with operations in 18 countries across Asia and Africa, and over 403 million customers across their operations. Headquartered in New Delhi, the company's product offerings include 2G, 3G and 4G wireless services, mobile commerce, fixed line services, high speed home broadband, and more.

8. Deutsche Telekom - EMEA
Founded: 1995
CEO: Timotheus Höttges
Deutsche Telekom is one of the world's leading integrated telecommunications companies, with some 242 million mobile customers, 27 million fixed-network lines, and 22 million broadband lines. They are successfully shaping the digital world of tomorrow with innovative solutions for private and business customers by providing fixed-network/broadband, mobile communications, Internet, and IPTV products and services for consumers, as well as information and communication technology (ICT) solutions for business and corporate customers.
7. Telefonica - EMEA
Founded: 1924
CEO: José María Álvarez-Pallete López
Telefónica is one of the largest telecommunications companies in the world today, in terms of market capitalisation and number of customers. They have an innovative range of digital and data services, and are well positioned to meet the needs of their customers and capture growth in new businesses. The company also provides fixed and mobile telephony, broadband, and subscription television, operating in Europe and the Americas.
6. China Mobile - APAC
Founded: 1997
CEO: Don Xin
As a leading telecommunications services provider in the mainland of China, China Mobile provides full communications services in all 31 provinces, autonomous regions and directly-administered municipalities throughout the mainland of China and Hong Kong, and boasts a world-class telecommunications operator with the world's largest network and customer base. The company's main business focus consists of mobile voice and data, wireline broadband and other information and communications services.
5. América Móvil - LATAM
Founded: 2000
CEO: Daniel Hajj Aboumrad
América Móvil is Latin America's largest wireless company and, in terms of equity subscribers, the third largest wireless provider in the world. They are headquartered in Mexico City and have operations in 18 countries across the Americas, with more than 265 million mobile customers and more than 31 million fixed lines.
Their mission is to be 'the agent of change in the region by offering new products and services that will contribute to positively transforming our customers' lives in the years to come'.

4. MTN - EMEA
Founded: 1994
CEO: Ralph Mupita
MTN Group Limited entered the telecommunications scene at the dawn of South Africa's democracy, in 1994. They offer an integrated suite of communications products and services, including traditional mobile voice and data, digital and mobile financial services, as well as enterprise services.
Through their extensive investment in advanced communication infrastructure over the past two decades, they now have a presence in 21 countries, connecting over 230 million people.
3. Vodafone - UK
Founded: 1982
CEO: Nick Read
Vodafone is a leading telecommunications company in Europe and Africa and their business operations are led by their purpose to connect for a better future. They develop a range of leading products and services to connect their customers and help build digital societies of the future. They connect more than 300m mobile customers and 27m fixed broadband customers across 21 markets and 48 partner markets, while also operating the largest 5G network in Europe.

2. Orange - EMEA
Founded: 1993
CEO: Stéphane Richard
Orange, present in 26 countries and one of the world's leading telecommunications operators with sales of US$42.3bn in 2020, has a total customer base of 259 million customers worldwide as of the 31st December 2020. Under the brand Orange Business Services, the company is also a leading provider of global IT and telecommunication services to multinational companies.
In December 2019, the Group presented its new « Engage 2025 » strategic plan, which, guided by social and environmental accountability, aims to reinvent its operator model. While accelerating in growth areas and placing data and AI at the heart of its innovation model, the Group will be an attractive and responsible employer, adapted to emerging professions.
Orange net worth as of May, 2022 has a valuation of $31.99bn
1. AT&T - USA
Founded: 1983
CEO: John Stankey
As the first truly modern media company, AT&T has been changing the way people live, work and play for more than 140 years. They are one of the largest telecommunications companies in the United States of America, and their mission is to use their 'network, labs, products, services, and people to create a world where everything works together seamlessly, and life is better as a result'.
As a broadband connectivity provider, their high-speed fibre and wireless broadband networks connect people and businesses across the US. AT&T is also one of the biggest mobile networks globally, with a net worth of US$152.42bn as of May 27, 2022.