Top 10 developing 5G-enabled IoT technologies in 2023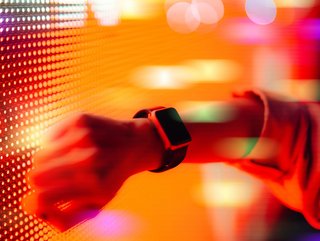 As the IoT market is set to achieve phenomenal growth in 2023, we explore the top 10 5G-enabled IoT technologies that are evolving this year
According to the most recent IoT Analytics IoT Market Update, the market will see an estimated spending growth of 19% for 2023.
Forecasts anticipate the market size to grow at a 19.4% CAGR from 2022 until 2027, to reach a value of $483bn.
The growth and evolution of the IoT market is set to bring about a wealth of transformative technologies. Spanning everything from homes to vehicles, and wearables to drones, our IoT devices are set to reach entirely new heights, in the very near future.
So this week, we have explored the top 10 IoT technologies that are set to experience the most significant developments in 2023.
10. Manufacturing robots
Although it may not be at the same pace as other IoT technologies, the manufacturing robotics market is growing. It was valued at US$24.35bn in 2020 and will reach US$52.85bn by 2026.
The biggest trends in this sphere include Cobotics (with computer vision and machine learning applied to their operating systems), AI and robotic depalletisation, to name a few.
9. Smartphones
5G connectivity is driving huge developments in our smartphones and their capabilities. With the rapid increase in data speeds, comes the scope for a wealth of new features.
As always, the latest iPhone release offers a fantastic indication of where the mobile market is set to go in 2023.
8. AR devices
AR technologies are also set to experience major developments in 2023. Alongside the excitement that their applications in CX experiences and virtual shopping are garnering, AR devices are also being heavily invested in for use in medical settings, or training in extreme environments.
7. Drones
According to Statista, the global commercial drone market is set to reach a $58.4bn value by 2026, following a CAGR of over 16% from 2021 to 2026.
The applications of drone technology are exceptionally far reaching, including everything from personal use right the way through to architectural developments.
One pioneering example of drones being deployed comes from Nottingham Forest, where they are cultivating the world's first 5G-connected forest.
6. VR and metaverse devices
The global metaverse market is set to reach $1.35bn by 2025, and investment in the metaverse is growing at a rapid pace.
For instance, if we take a look at the growth trend that has already been established, we can see that, according to a report from CB Insights, venture capital investment in metaverse startups reached $2.5bn in the first three quarters of 2020.
Then, in 2021, estimates revealed that the figure of investments into VR and AR startups had exceeded the $4bn mark.
Check out the top 10 companies making the largest investments in the metaverse this year.
5. Smart city infrastructure
IoT technologies can completely transform the infrastructure of an entire city.
These technologies will enable the implementation of smart energy grids, intelligent traffic management systems and smart homes, just to name a few futuristic examples.
Smart cities are far from a hypothetical concept. Although the movement is largely being led by America, an increasing number of European cities are implementing pioneering smart solutions.
4. Autonomous vehicles
Global figures currently set the compound annual growth rate of the connected car market at 17.1%, as its 2019 value ($63.03bn) is predicted to increase to $225.16bn by 2027. And it is 5G connectivity that is the driving force behind the sizeable market growth.
The advanced capabilities of the network are - alongside consumer use - enabling manufacturers to achieve the eagerly-anticipated supply chain 4.0.
3. Events technologies
The capabilities of IoT present exceptional opportunities for almost all industries, but events is one of the sectors set to undergo the greatest transformation amid the rise of smart cities.
This new level of interconnectivity represents a huge potential for event organisers. They can use these futuristic technologies to create an exceptional visitor experience, thereby preserving the value of in-person attendance in the face of ever-improving online streaming.
In fact, a recent PwC survey revealed that 70% of sports leaders see gamification and connected technology as the greatest opportunity for physical sport.
2. Wearables
Global wearable devices spending doubled between 2019-22. And, this market is set to grow at the same rapid pace in 2023, growing from a value of £14.61bn in 2021, to £31.40bn in 2026.
From fitness tracking apps and smartwatches to implantables and smart clothing, the wearable technology market is as vast as our imagination. More and more wearables are being invented, and we're not even familiar with them all yet.
So, consumers and tech leaders alike are eagerly anticipating the development of the wearables market in 2023.
1. Healthcare technology
5G-enabled medical devices are set to be absolutely transformational to the healthcare sector. Phenomenal developments are being made in telemedicine devices, remote patient monitoring devices, and wearable medical devices, to help healthcare providers to manage the rapidly increasing demand.
"Smart cities have the potential to transform how our health systems are designed by supporting the rise of health communities, where public health is integrated into urban design to proactively address factors affecting the public's health, instead of reactively treating illnesses and injuries," states Bob Zemke, Director of Business Development at Extreme Networks.
"The potential of cutting-edge technologies to support preventative, predictive and personalised care is enormous, and we've still only scratched the surface of what could be possible in the future," adds Mikael Sandberg, Executive Chairman at VX Fiber.