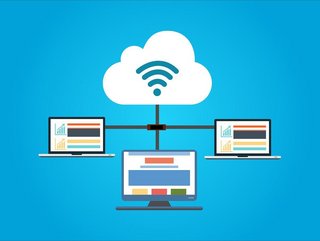 Cloud-based testing platforms offer flexibility and agility which contribute to more efficient and effective testing practices
With the growing adoption of cloud technologies, cloud testing is a powerful way of ensuring the quality and performance of software applications
Cloud testing platforms offer a multitude of advantages over more traditional methods of testing. Not only do platforms reduce the pressure on resources such as time and money - as well as that on its workforce - they eliminate the need for maintaining and managing physical testing infrastructure and ensure the smooth-running of a process before it is implemented, with the ability to make tweaks and run alternate solutions before going live.
Cloud-based testing platforms, like the ones we've compiled below, offer flexibility and agility which contribute to more efficient and effective testing practices, resulting in improved application quality and user experiences.
Amazon Web Services (AWS) is a popular and widely used cloud platform that provides several cloud testing platforms and services that can be utilised for different types of testing, with notable AWS offerings including AWS Device Farm - a cloud-based service allowing users to test mobile applications on real devices.
The service provides a wide range of devices for testing on different platforms, such as iOS and Android. Automated tests and manual tests can be performed through AWS Device Farm, and detailed reports on device compatibility and app performance can be obtained.
Formerly known as SOASTA CloudTest, Akamai CloudTest is a cloud-based testing platform with a specialism in performance testing and load testing. Its capabilities allow the simulation of user traffic and to test the performance of web and mobile applications.The global load testing platform enables companies of all sizes to run, monitor, and analyse cloud performance tests. Highly praised by its users, Akamai CloudTest has been highlighted for its ease of use and how its results are easily exported and applied.
A powerful and easy to use load testing tool for mobile and web applications, LoadStorm is a cost-effective and manageable performance tool. Through LoadStorm, users can find app scalability, create browser recordings, upload them, and parameterise them to start testing in just a few minutes.
It initially comes in an open source form but those looking to upgrade have the ability to without being tied down into long-term contracts.
Powerful open source test automation platform Testsigma works out of the box and lets everyone automate tests for web apps, mobile apps and APIs in a matter of minutes. Its aim is to simplify and accelerate the process of test automation offering some notable features including its codeless test automation approach, which allows testers to create and execute automated tests without writing traditional code.
While not purely a cloud testing platform, Jenkins can be integrated with various cloud-based testing tools and platforms to facilitate testing processes in a cloud environment. The widely-used open-source automation server that is commonly used for continuous integration and continuous delivery pipelines. The programme is effective providing plug-ins that help run test suites, gather dashboard results and provide details on failures.
A popular vulnerability assessment and management tool, Nessus is not primarily a cloud testing platform but works well in identifying vulnerabilities, and ensuring the security of IT systems. When it comes to cloud testing, Nessus can assess the security posture of cloud-based infrastructure and applications. Through the programme users can scan and assess the security of cloud-based infrastructure.
BlazeMeter is a cloud-based performance testing platform that allows users to simulate and measure the performance of web applications, APIs, and mobile applications. Considered one of the top cloud testing platforms for performance testing and load testing, it is capable of scaling up and running multiple tests in parallel to speed the test cycles. The complete continuous testing platform boasts the strength of getting apps ready for any device or situation.
Popular open-source web application testing framework Watir - Web Application Testing in Ruby - is designed to automate web browsers and interact with web applications for testing purposes. Used in conjunction with cloud-based testing platforms, Watir is supported by a strong, vast community of people writing code for its processes and aiding in customer support - as well as organising conferences.
Users of cloud-based testing platform LambdaTest can perform automated and manual testing on a wide range of browsers, operating systems and mobile devices. The platform offers features like live interactive testing, screenshot testing and integrations with popular test automation frameworks. It coins itself as the fastest, most reliable and scalable test execution platform available, and thanks to its AI power, ensures exceptional user experience.
A solution for small to large businesses, AppPerfect provides a range of software testing solutions, including cloud-based testing options. Along with this, its other features such as performance testing, functional testing, and monitoring tools are designed to assist with testing various aspects of software applications. AppPerfect designs, develops and carries out tests using servers over the cloud infrastructure.