TM Forum launches the world's first D&I scoring system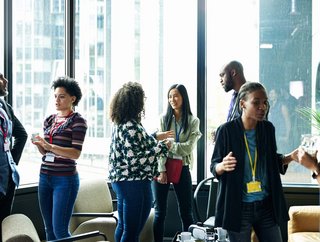 TM Forum has released an industry-agreed score for diversity and inclusion - the first of its kind in the world - to help navigate the talent shortage
TM Forum has announced the launch of the world's first comprehensive score, aimed to improve diversity and inclusion (D&I) across both individual companies, and the entire global industry.
The Inclusion and Diversity Score (IDS) is a multi-dimensional benchmarking tool, which has been co-created by TM Forum members.
It is hoped that, through the tool, digital service businesses will be able to 'win the war on talent'.
Improving industry D&I standards and working towards resolving the talent shortage
The score is the collaborative project of more than 11,000 professionals and 180,000 data points.
Through this, the first ever industry-agreed score to measure inclusion, D&I standards will be assessed at every level of an organisation.
In addition to providing a benchmark score, the IDS methodology uses a sentiment analysis that is based on machine learning.
In terms of diversity, the score gives a directly comparable measurement of how a company's leadership compares to the diversity of the environment they operate in. It spans a number of self-reported demographics including gender, LGBTQ+ and ethnic or racial diversity.
"We know that our industry can do so much more when it comes to inclusion and diversity, and the results of the IDS score show how serious the challenge is. Individual companies can't solve the issue alone, and as a sector, we need to be more attractive to the leading talent that will power us through our next phase of innovation and transformation", commented Keri Gilder, CEO of Colt Technology Services.
"The successful completion of the beta trials shows that the industry can adopt the score, and we can set a baseline and benchmark, which is essential to closing the knowledge to action gap around inclusion and diversity," added Gilder.
I wholeheartedly encourage all leaders to join the IDS; to unite and make real and lasting change. Because together, we can create an inclusive environment and enable businesses, individuals and our industry to thrive."