Three ways telcos can utilise location data
By Robert Cruz, VP of Telco, Precisely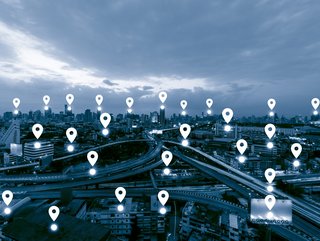 Robert Cruz, VP of Telco at Precisely, outlines three ways telcos can use location data for more confident decision-making in 2023
When it comes to today's modern world, location data plays a significant role in the decision-making process for telecommunications companies. Whether telcos are looking to deploy a modern 5G network, build out structures to expand coverage, analyse signal strength for a fixed wireless network, or calculate how many buildings can be reached with a fibre pull, the real-world elements that comprise the physical landscape really matter.
The volume of available geospatial data is increasing rapidly, with virtually every square inch of the planet imaged by aerial photography on a daily basis. However, location data is complex, and it can be difficult to translate it into actionable insights. Geospatial information often presents itself in complicated formats, making it challenging for users across the business to benefit from its value. It can be particularly difficult to join different geospatial formats and data types effectively and efficiently.
Location data also varies widely in its accuracy, reliability, and availability. For example, it can be challenging to source data for less developed countries. Verifying the quality of third-party data is also a time-consuming process. Telcos looking to stay ahead of the competition should invest in the accuracy, consistency, and context of their data, allowing them to streamline location-based decision-making, and reveal relationships in their data that might otherwise be hidden.
Below are the top three ways that telcos can leverage location data to unlock valuable context for more confident decisions, and help them stay ahead of the game in 2023 and beyond.
1. Deploy resources in the best locations
Telco providers need to know where their subscribers want to connect to the network, allowing them to build capacity in locations that optimise the network for success. By unleashing the power of spatial analytics, it is easier for telcos to predict the cost of network expansion based on buildings, streets, and adjoining infrastructure. In addition, they can score locations according to the likelihood that occupants will purchase new technologies or capacity. Demographics data will provide an edge to develop a detailed understanding of current spending, the types of devices in use, and even the life events that may precipitate change.
With data enrichment, service providers can improve the overall understanding of business activity, building occupancy, and new investment. This ultimately helps telcos make better decisions about future network buildout while maximising revenue through efficient deployment of services.
2. Target the right people
The second way telecommunications companies can leverage location data is for revenue growth. Helping them to identify whether products or services are being marketed to the right people, at the right time, and in the right locations.
Geodemographic data can reveal rich details about individuals and families in a specific coverage area, including the age, education, and income levels of residents, the presence of children, and life events that indicate buying triggers. Business data can reveal which types of companies are most likely to churn based on broader economic trends.
Enterprise location intelligence opens the door to insights that help telcos identify which consumers and businesses are most likely to subscribe to a new service, or who may be poised to switch service providers or expand their use of telecom services.
3. Deliver on customer promises
Telcos need to know how well they are performing relative to the promises they have made to their customers. This means taking a look back at historical data after building a network to evaluate a track record or to predict the potential future performance of a network relative to service level agreements (SLAs).
Spatial analytics help deliver trusted, contextualised, data to power users, providing a rich understanding of who is connecting, where they are located, and where there might be populations who aren't yet being served.
In recent years, the telecoms industry has seen a heightened need for widespread, secure, and high-speed connectivity around the clock. It's therefore becoming an imperative for telcos to make wise decisions on service deployment, ensuring that investments yield the best returns and provide superior levels of customer experience. Telecommunications companies who choose to invest in trustworthy, contextualised, data will be able to unlock actionable location-based insights for more confident decision-making in 2023.