The value of EMM and mobility challenges facing businesses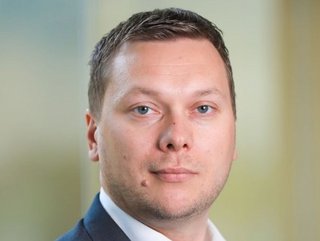 Stefan Spendrup, VP of Northern & Western Europe at SOTI. Credit: SOTI
VP of Northern & Western Europe at SOTI Stefan Spendrup sits down with Mobile Magazine to discuss the future of the Enterprise Mobility Management industry
Enterprise mobility management refers to a cohort of individuals, processes and technology with the primary focus on managing mobile devices, wireless networks, and other mobile computing services in a business environment.
Here, Stefan Spendrup, VP of Northern & Western Europe at enterprise mobility solutions firm SOTI, delves into the benefits of EMM and the part it plays in wider digital transformation.
Hi Stefan, tell us a little about yourself and your role at SOTI
Growing up in the nineties, I witnessed first-hand the growing power of the internet and the boom in mobile technology. Ever since then, I've always been interested in the impact that technology has on businesses. I've worked at Enterprise Mobility Management (EMM) firm SOTI for almost ten years now. Prior to that, I spent more than eight years working for SOTI partners to implement solutions for customers. This really helped me understand the most common customer pain points and challenges and how SOTI solutions could solve them.
Now, my role at SOTI is focused on adapting and executing the global strategy for Northern and Western Europe. I take a long-term strategic view of where the region is heading from both a people and product development perspective.
I'm very proud to have set up and established SOTI's presence in the Nordics from scratch, built a solid team and helped lead Europe to be the highest revenue region for SOTI worldwide.
Talk to us about your 10-year service in the Swedish Armed Forces. What were some of the biggest lessons that benefited you in the business world?
During my time in the military, I was responsible for training soldiers in the Göta Engineer Regiment - ensuring my unit became the best it could be. This played a pivotal role in developing leadership skills that I'm still utilising in my role today.
I take great pride in seeing my sales teams reach their full potential. Overall, I would say the biggest lessons that have transferred to the business world were in leadership, discipline, teamwork and remaining calm under pressure.
There's no doubt about the fact that everyone is talking about digital transformation. What is the role of EMM within that, and why should business leaders listen?
With digital transformation comes more technologies, more mobile devices and more distributed workforces. Everything must be fast, secure and reliable. With the rapid pace of technological change, businesses are rushing to keep up, and this can create several problems.
EMM makes mobile-first business operations simple and efficient while ensuring new technologies can be added, and continually managed, safely and securely no matter where you are in the world. EMM reduces the cost, complexity and downtime of mobile operations while delivering actionable insights to help business leaders make data-driven decisions.
Across all sectors, EMM should be a crucial component for any business using mobile technologies in its operations.
What mobility challenges are facing businesses and their mobile devices? And, on the flipside, the opportunities?
Mobile devices come with many challenges. Take the smartphone you have in your pocket, for example. I'm sure you have experienced some issues, probably poor signal strength, apps that use up too much data or drain your battery? How about those annoying operating system updates where we often choose 'remind me later'?
When a business relies on hundreds or even thousands of devices, these minor frustrations can become, well, huge. Unnecessary downtime leads to reduced productivity, which unfortunately can lead to a negative impact on a business' bottom line.
Combine this with the fact that all businesses use different devices, different operating systems and different applications for different user purposes, and you have a very complex environment for your IT team to support daily.
With an effective EMM solution, businesses are afforded end-to-end visibility over all aspects of device deployments, enabling easier identification of issues, which in turn helps drive speed, control, cost savings and security, to name a few benefits.
It means they'll have a workforce equipped with very powerful tools. EMM allows businesses to do more, and to do it more efficiently, while still being fully digital out there on the ground or in the field where the business happens. It also allows them to adapt and react quickly with new services in the ever-changing market.
In order to access the value of EMM, what should businesses be doing? How should they be approaching it?
I would say they need to get in touch!
At SOTI, we offer a 'proof-of-concept' and a free trial, which lets businesses see the value that an EMM can bring to their operations. They will get total visibility and control over their fleet of smartphones, tablets, scanners, rugged devices and printers, whether they're running Android, Apple, Linux or Windows. Once customers experience how easy SOTI is to implement, deploy and use, there really is no going back.
Where do you see the enterprise mobility and mobile device industries heading in the next few years?
AI has certainly captured everyone's attention, and I see that intensifying as businesses get more accustomed to its potential and the appetite for trials increases. The biggest challenge we are facing as an industry though, is in sustainability. As businesses and governments work towards net-zero targets in the coming years, and with the EU's tougher regulations to make batteries greener, there will be a bigger spotlight on how we repair, reuse and improve existing devices instead of throwing them away and investing in 'shiny, newer' models. A recent SOTI report found that 69% of businesses said mobile phones are the most common unnecessarily discarded device. This rip and replace culture of devices needs to be addressed from a wider environmental perspective and a cost-saving, business perspective. The enterprise mobility industry has a huge role to play. By enabling quick and remote fixes, we can reduce the swap mentality and focus on identifying device issues upfront.
Which companies are successfully implementing EMM? What do they hope to achieve with it?
One of our many successful partnerships is with global performance bike brand Trek, which is using EMM for increased efficiency across the hundreds of mobile devices operating in its six warehouses. From scanners to delivery driver mobile computers, Trek relies on the SOTI ONE Platform for the effective management of the process from order through to the last mile delivery. Our software has drastically decreased downtime and ensures all its devices are properly managed and protected from cyber threats.
One of my favourite examples, however, is that almost all the supermarket chains across Europe rely on our technology for their 'scan as you go' systems and self-checkouts, even the devices and systems behind home deliveries. Coop Sverige, a supermarket chain in my home country of Sweden, uses our EMM software to secure thousands of scanners and detect errors early, ensuring a more enhanced shopping experience for customers.
Thanks for your time, Stefan. Is there anything else you'd like to add?
Our CEO was asked recently – what would happen if SOTI software stopped working at the same time around the world? He said the world would stop. And it's true. Our technology is relied on by so many organisations, from emergency services to transportation and logistics and healthcare. Mobile devices are all around us, and they need securing, managing and updating to keep everything moving minute by minute.