UK CMA plans Google and Apple mobile browser investigation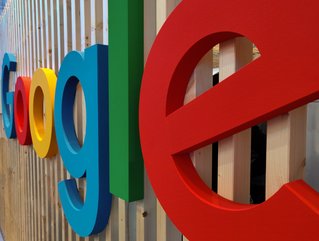 The UK Competition and Markets Authority (CMA) plans to combat the market domination of Google and Apple mobile browsers, through a market investigation
In a recent statement published by the GOV.UK website, the CMA announced its plans to conduct a market investigation, which will address the imbalance caused by Apple and Google's market domination.
The planned investigation will assess both mobile browsers and cloud gaming, following the publishing of a report that summarises a year-long study of the mobile ecosystems of the two companies.
The focus of the UK CMA market investigation, and how it will affect Apple and Google
According to the GOV.UK's press release statement, interventions are needed in order to curb the "stranglehold" of Apple and Google, and give smaller competing companies a fairer opportunity to compete in the UK mobile ecosystem.
The intention of the investigation is to tackle the "duopoly" over mobile ecosystems that the two industry giants have. This dominance gives them an uneven dominion over a number of pivotal markets, including web browsers, operating systems and app stores, just to name a few.
Through the proposed intervention, the CMA hopes to prevent the two companies from "further restricting competition and limiting incentives for innovators."
The key criticisms stated by the CMA, and its proposed intervention
The primary concerns of the investigation are the market power that Apple and Google have over mobile browsers, and the restrictions that Apple's App Store places on cloud gaming.
In 2021, 97% of all UK web browsing was powered by either Apple or Google.
As such, other criticisms that the CMA has raised are the exclusivity of the Safari search engine on Apple mobile devices.
The CMA expressed their concerns that this strategy not only prevents serious limitations to the growth of rival browser engines, but suggested that it also means Apple is less likely to invest in the development of Safari.
A similar story can be seen in cloud gaming services.
The market study of the CMA unearthed criticisms that cloud based games producers directed at Apple. Their competition concerns were that Apple is restricting the potential for these games to be played on Apple devices, in order to minimise any threats that that market posed to its own gaming apps.
These are claims that the CMA is currently investigating and will then determine whether any action is required. It could be that the CMA will make legally binding orders, forcing Apple and Google to make key practice changes.
Alongside this, Google's own app store has also come under serious criticism. The CMA is also currently taking enforcement action against Google, following issues with the payment process of its App Store.