The top 10 smartphone cameras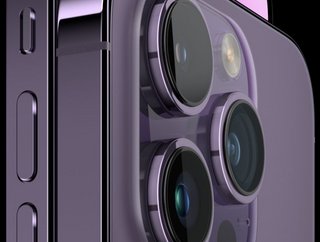 As the mobile giants compete to deploy increasingly innovative camera technology, we explore the top 10 most advanced smartphone cameras on the market
Just a few short years ago, digital cameras were the norm. We were perfectly used to the highly pixelated photos that our mobile phones would produce, and so we'd really only use the device's camera to occasionally update our screensaver.
But now, in a trend that's characteristic of the consumer demands being placed on smartphones, our devices come with a studio-quality camera as a given.
Increasingly, the smartphone giants are battling to bring out higher resolutions, more advanced apertures, and better user features, with this camera technology opportunistically geared to give them a much-needed competitive edge.
So, to get a sense of the exceptional camera quality being deployed in the smartphone market right now, we've explored the top 10 smartphone cameras that are setting the new industry standard.
10. iPhone 13
It's the first of many entries for Apple. This time, we're looking at the OG iPhone 13. It may come at a slightly higher price point than the SE, but it offers considerable advances for your money.
It offers a dual rear camera system – with a 12MP (f/1.6) camera alongside a 12MP ultrawide, 120 degree camera – and a 12MP(f/2.2) front camera.
What's more, unlike the latest SE, the 13 comes with Night-mode support, meaning it also achieves high quality low-light and nighttime photography.
9. Samsung Galaxy S22
With a starting price of £769, the Samsung Galaxy S22 sits slightly lower than the iPhone 13 (£779 starting price), while offering an extra rear camera, too.
Released in February 2022, the model offers a superbly powerful 50MP (f/1.8) main camera, alongside a 10MP (f/2.4) telephoto lens, and a 12MP (f/2.2) ultrawide 120 degree camera.
However, at 10MP, its front camera slightly negates the quality of the photography that its rear cameras can achieve.
8. OnePlus 10 Pro
At a starting price of £799, OnePlus's top 10 entry offers exceptional value for a pro smartphone model. And, its camera quality will certainly get the attention of the usual market dominators.
The device features three rear cameras: a 48MP (f/1.8) main camera; an 8MP (f/2.4) telephoto camera; and a 50MP ultra wide, 150 degree camera. Plus, at 32MP (f/2.2), its front camera represents a significant step up.
7. Xiaomi 12 Pro
Xiaomi's top 10 representative is its new 12 Pro model, which was first launched globally in March this year.
The rear camera set-up consists of three 50MP cameras, one an f/1.9 wide, one an f/1.9 telephoto with a 2x optical zoom, and the third an f/2.2 115 degree ultrawide camera. Then, for the front, the smartphone features a 32MP wide camera.
The device's main camera is particularly stand-out, as its 1/1.28-inch Sony IMX707 sensor is more advanced than many of the other market leaders.
6. Huawei P50 Pro
Stepping things up to a quad-lens rear camera system, Huawei's top 10 competitor is its P50 Pro.
Huawei has set the dual-matrix camera design as one of the device's key selling points, and for good reason. The device boasts a rear camera system with remarkable capabilities – a 50MP ( f/1.8) main camera, a 13MP (f/2.2) ultrawide camera, a 40MP monochrome clarity-enhancing camera, and a 64MP (f/3.5) zoom periscope camera, with a 3.5 times optical zoom.
Comparatively speaking, though, its 13MP (f/2.4) front camera seems to let the device down somewhat.
5. Galaxy Z Fold 4
The Galaxy Z Flip 4 and Galaxy Z Fold 4 have received considerable publicity for the photo-taking opportunities that they open up (literally).
The Fold 4 features a triple rear camera set-up, consisting of a 12MP (f/2.4) ultra wide camera, a 50MP (f/1.8) central wide-angle camera, and a 10MP (f/2.4) telephoto camera.
These work together with a 10MP (f/2.4) cover camera and a 4MP (f/1.8) under display camera. Through Quick Shot, you can take a selfie from the cover screen camera, or you can use the FlexCam to take a photo hands-free.
4. iPhone 13 Pro
It is, predominantly, the iPhones that are dominating the present smartphone camera scene.
Offering a wide range of specialist features and advanced capabilities, with the cameras of its 13 group, Apple came out all-guns-blazing.
The three rear cameras consist of a 12MP (f/1.5) main camera, an ultrawide 12MP (f/1.8) camera, and a 12MP (f/2.8) telephoto camera. Then, for the front camera, the model features a 12MP (f/2.2) camera.
The new model has re-positioned Apple's usual camera layout into a diagonal architecture. As a result, the iPhone 13 group achieves Apple's "most advanced dual-camera system".
It offers the biggest wide camera sensor, a sensor-shift optical image stabilisation tool, and a faster sensor for the Ultra Wide camera. As a result, the device's new Wide camera captures 47% more light, dramatically enhancing photo and video quality, plus features both Photographic Styles and Cinematic mode.
3. Google Pixel 6 Pro
Maintaining the relevancy of Android brands in the face of iPhone dominance has been an ongoing battle over the years.
Luckily, Google has been known for featuring extremely high quality cameras in its smartphones, and the Pixel 6 Pro firmly adheres to this trend – with the device's camera remaining one of the most sophisticated on the market, despite being released in 2021.
The Pixel 6 Pro is another three-rear-camera device, comprising a 50MP (f/1.9) main camera, a 48MP (f/3.5) telephoto camera with an impressive 4 times optical zoom, and an ultrawide, 114 degree 12MP (f/2.2) camera.
For selfies, it offers an ultrawide, 94 degree 11.1MP camera.
Alongside these specs, the Pixel 6 Pro also comes with a range of pioneering camera phone features, with added software including the Magic Eraser, the long exposure Motion mode, and Real Tone colour capture.
2. iPhone 13 Pro Max
Although it was the Apple iPhone 13 that held the highest majority of the global smartphone market (at 5.5%), the Max version still secured second spot, with a 3.4% global market share.
The camera system for the 13 Pro Max consists of three 12MP rear cameras – a (f/1.5) main camera, a (f/1.8) ultrawide camera, and a (f/2.5) telephoto camera with 3 times optical zoom – alongside another 12MP (f/2.2) front camera.
What makes the Max's camera unique is the larger sensor size for both its main and ultrawide rear cameras, added autofocus to the ultrawide camera (which allows it to act as a highly advanced macro camera), and a higher quality of low-light computational photography.
Apple's new Cinematic mode provides users with an extremely sophisticated portrait video feature, which is professional-level in its quality.
1. iPhone 14 Pro
As the smartphone with the most advanced camera in Apple's 14th generation portfolio, the iPhone 14 Pro is the cherry at the top of a very impressive cake.
With the launch of its new 14th generation smartphones, Apple has invested heavily in camera upgrades.
With the iPhone 14 Pro, Apple has deployed an industry-leading 48MP (f/1.78) main camera, a 12MP (f/1.78) telephoto camera, plus another 12MP (f/2.8) telephoto camera, and a 12MP (f/2.2) ultrawide camera.
These already-impressive cameras are enhanced further with an advanced quad-pixel sensor. As a result, the phone's cinematic mode films in 4K HDR at 24 fps (which is no less than the film industry standard), and this model has become the world's only smartphone that can film, view, edit, and share in ProRes or Dolby Vision HDR.
What's more, the 14's pro camera system achieves 4x the resolution in ProRAW, and adds a 2x optical-quality Telephoto zoom.
It's an exceptional collection of capabilities, powered by the new A16 Bionic smartphone chip.
The combination of these impressive features has meant the iPhone 14 Pro is widely regarded as the market leader in smartphone photography technology.