The public sector and the importance of investing in talent
By Sascha Giese, 'Head Geek' at SolarWinds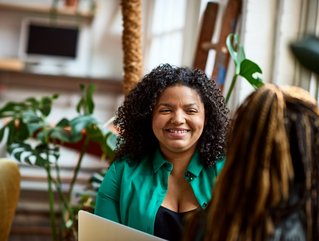 Sascha Giese, 'Head Geek' at SolarWinds outlines the importance of investing in talent, from a public sector perspective
As public sector organisations continue to advance their digital transformation projects, skilled talent has never been so sought after. However, attracting this talent and retaining existing staff is becoming an increasingly big challenge.
This is why IT leaders, particularly in the public sector, should consider investing their budgets next year into recruitment and developing and enhancing their employees' skills.
Upskilling pays off
Simply allocating part of your budget to upskilling those who already work in your organisation can go a long way in closing the skills gap existing in data teams and the public sector.
The government highlights the importance of developing digital skills as a mission statement in the digital and data 2022-25 roadmap. The report makes the point that digital skills aren't only needed by people working in data, digital, and technology teams—instead, it points out everyone would benefit by developing their digital and data skills "in order to work more efficiently and more effectively."
This is proof investing in upskilling employees will pay off. Not only does it help close the ever-growing skills gap, but it also shows employees you're invested in their professional development, and as such, they feel more valued.
Be flexible
Offering perks is an important aspect of attracting and retaining talent and shouldn't be overlooked.
Flexible working has been a hot topic for the past few years, and post-pandemic, it's clear the desire for this flexibility is here to stay.
However, leaders must understand flexible working isn't simply the ability to work from home and the office—it means job-sharing, staggering or compressing working hours, and offering flextime. If you truly want to attract and retain talent, you must embrace this to show you care about your employees and want them to work in ways complementary to their lifestyle.
People want to give back—and working in the public sector can help
Post-pandemic, there has been a shift in what IT professionals consider important to them in terms of work and job satisfaction, and it's clear some want to invest more in their community to give something back.
Working in the public sector can help achieve this goal. Assisting government projects gives IT professionals the ability to make an impact in various areas—such as healthcare or education. Recruiters should ensure they focus on this when hiring new talent by promoting the positive changes IT professionals could make by working in the public sector.
The opportunity within the public sector
When it comes to public sector IT and data teams, there's a huge amount of opportunity to make a difference. The secret is to ensure these jobs are attractive to new and existing talent within the sector and as such, investing in people is key. If employees feel valued, along with useful benefits, the public sector is a truly valuable and rewarding place to work.