How multi-cloud load balancing can optimise applications
By Phil Dunlop, VP EMEA Strategy at Progress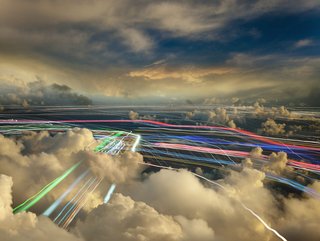 Phil Dunlop, VP EMEA Strategy at Progress, outlines the benefits that can be unlocked by utilising a load balancing solution
As digital transformation has accelerated in the last few years, enterprises have become more dependent on IT networks and applications to communicate with employees and customers. In order to offer seamless and frictionless customer experiences, organisations have turned to high availability and high-performance load balancing to optimise their apps.
In fact, research by Forrester and Progress Kemp reveals that 91% of enterprises say that the speed and agility of load balancing (distributing client requests among multiple servers) are critical for business performance. Since a load balancer is a proxy for an application, its speed and agility transfers into the speed and agility of that application.
To succeed in the demands of the 24x7 digital age, apps require a load balancing solution that is easy and fast to deploy, secure, easy to manage, and fits the value point of future IT budgets, all while providing secure application access to users.
The rising need for application experience (AX) management
Load balancing plays a vital role in the tech ecosystem and is often undervalued as a core foundation for organisations to provide their users - employees and customers - with excellent application experience. In modern businesses, where app success is defined by user experience, there are some key considerations for optimum app performance.
These include: How to provide an excellent application service experience, how to reduce costs and complexity, and provide safe access, while extending to cloud environments, hybrid cloud strategies, and service providers across multiple clouds. At the same time in the local data centre, anytime-anywhere access will perform a critical role in enabling customers to have a seamless application experience.
The advantages of load balancing
The main purpose of load balancing is to spread workloads across multiple servers to prevent a server overload which could incur downtime and disruption. Through balancing incoming requests and the power provided by the resources, a load balancer creates a highly available, scalable, and reliable web application for users. This is particularly important to handle periods of high traffic with zero downtime as well as offering better accessibility and responsiveness for concurrent users.
Availability alone is not enough for the demands that digital has placed on business applications. Guaranteed user experience, highly flexible and simplified deployment and application to various networks all rank as important features in maintaining the best application experience.
Today's enterprises are faced with devices loaded on the cloud in software, hardware, virtualisation and multi-cloud environments. Load balancers that are deployable anywhere, scalable, and easy to use, for deployments of any size, are designed to deliver a smooth online application experience for customers.
Getting multi-site/multi-cloud load balancing right
For multi-site server deployments or multi-cloud deployments when IT needs to direct traffic across multiple locations, tech pros are turning to Global Server Load Balancers (GSLB). These are particularly useful if an application runs in the cloud, public cloud or an on-premises data centre.
A GSLB solution can manage distribution across multiple sites or multiple cloud ecosystems, and help to build site resiliency. Other important features include disaster recovery, failover of backup sites and active configuration to maintain site availability.
Building security against ever-evolving network threats
Application security is of course vital for app performance and dealing with security threats is becoming ever more challenging for data centre managers. Cyberattacks are increasing in frequency and sophistication, with corporate networks experiencing 50% more cyberattack attempts per week in 2021 compared to the previous year and data breaches increasing 68% year over year. Remote workstyles with unsecured connections and endpoints have increased opportunities for cybercriminals to gain access to systems and valuable data.
Robust security is paramount for the delivery of fast service and a great customer experience. Enterprises must deploy secure load balancing from corporate networks to web applications, cloud products, encryption key certificates, network border security and other strict user access control. Security-first strategies are vital for organisations to protect their assets and technology users.
Load balancers as Zero Trust engines
Load balancing is also a key consideration when migrating to the cloud, especially when moving existing workloads to the cloud. If not carefully planned, an application workload shift to the cloud can leave protection gaps and perhaps not be the most efficient use of cloud resources. As the primary termination endpoint for published applications, load balancers are optimally positioned to contribute to a comprehensive zero trust model, which trusts nothing.
Load balancers can play a key role in this when leveraged as Zero Trust Access Gateways (ZTAG). The Kemp Zero Trust Access Gateway architecture enables Kemp LoadMaster deployments to protect critical applications by applying active traffic steering based on customer location and the security zone level of backend services. Organisations can use their load balancing solution to deliver granular security using the ZTAG.
The rise of load balancing
Since remote working and providing 24x7 access to applications are mission-critical for IT teams, it's a priority to make sure an app or services stay online. Load balancers are an essential tool to optimise the servers' capacity without adding further resources to improve an application's performance.
User application experience will be significantly improved by offering a well-configured and adaptable load balancer infrastructure across all the used public cloud providers. Additional security features of a load balancer can support a Zero Trust approach, maximising security across a diverse IT and application landscape.
The increasing expectations of highly available infrastructure can only be met by a load balancing solution that is secure, flexible and fast to deploy. This will enable businesses to scale and secure their applications, while elevating their users' application experience for the long term.