The gender gap in metaverse leadership roles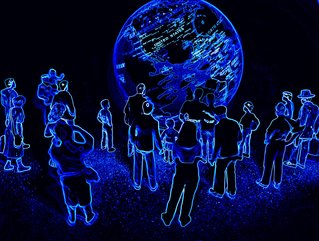 Research by McKinsey reveals a concerning trend towards gender inequality in metaverse employment, especially in the case of leadership positions
The metaverse is a technology still in its infancy, but research by McKinsey has warned that female leaders are still scarce.
As with other transformative technologies such as the cloud and AI, whose evolutions have spanned decades, the metaverse's early consumers and leaders—including investors and CEOs—will shape its future.
In a report, the firm said it saw five early indicators about women in the metaverse that reveal gender inequality — especially in the leadership creating and setting metaverse standards. McKinsey estimates the metaverse will have a US$5tn value by 2030.
Looking at how gender dynamics are playing out in the early stages of the metaverse, research by McKinsey found an already discernible gender gap, similar to the gap that exists in Fortune 500 companies and start-ups. Less than 10% of Fortune 500 CEOs are women, only 17% of venture capital (VC) dollars go to women-led and women co-led companies, and just 15% of VC general partners in the United States are women.
Metaverse standards bodies emerging, but with lack of female executives
A number of standards bodies are emerging to set interoperability norms for the metaverse—among them, the Metaverse Standards Forum, created by tech giants such as Google, Meta, Microsoft, and the Open Metaverse Alliance for Web3 (OMA3). But only about 8-10% of the member organisations are led by female executives (Exhibit 5). As McKinsey notes, this percentage is similar to the roughly 9% of Fortune 500 companies led by women today.
According to Simon Allardice, Principal Author at Pluralsight, in order for the metaverse to function as a true digital world, there must be a great deal of cooperation between different organisations. "The forum aims to foster an open and accessible virtual world, and it makes the need for coordinated action and attention to the technologies of the metaverse all the more real," he says. "Now, it's also up to innovative technologists to help turn this vision into a reality and for opportunities to be realised."
McKinsey's research also shows that 41% of women had used a primary metaverse platform or participated in a digital world for more than a year, compared with 34% of men. In addition, more women spent significant time in the metaverse: 35% of the women surveyed are power users, spending more than three hours a week in the metaverse, compared with 29% of men.
The report also reveals women are more likely than men to engage in hybrid use cases in the metaverse, traversing both physical and digital worlds to take part in activities such as gaming, fitness, education, live events, and shopping via AR/VR technologies. By contrast, men are using the metaverse to participate in purely digital experiences such as gaming, trading nonfungible tokens (NFTs), and attending social events.
"According to early indicators, women may already be a powerful metaverse user base," write Mina Alaghband and Lareina Yee, who wrote the report. "Addressing the existing gender gap in leadership roles while the metaverse is still in its formative stage is therefore of paramount importance. To do so, industry stakeholders will need to engage a range of different voices and infuse diverse leadership into the companies and coalitions shaping the metaverse today."