Tellworks using data to create the perfect supply chain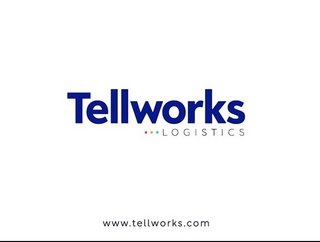 In a partnership with T-Mobile that's lasted more than 15 years, Tellworks is removing inefficiencies from the supply chain using data and technology
Founded in 2005, Tellworks is a supply chain organisation with a platform of over three million square feet of warehousing. With locations throughout the USA, the company has a long-standing relationship with telecom giant T-Mobile.
"Our services enhance the supply chain of T-Mobile," explains Christo Makrides, Managing Partner of Tellworks Logistics, AIMSPlus Software and Makt-Trans Freight & Brokerage. "We inbound from the OEMs and are custodians of the inventory. We have a warehouse and inventory management system that tracks all the inventory movements. We put kits together and outbound them to our different MSL locations around the country. Over the years, we have also been involved in reverse logistics for T-Mobile."
Tellworks' relationship with T-Mobile started back in 2007, Makrides explains, beginning with the telco's reverse logistics. "Then around 2017 we began discussing a national contract for forward logistics, which we were awarded in 2018," he says.
Highlighting the importance of complete connectivity, Makrides describes the goal to create what he describes as a supply chain platform, rather than typical, unconnected supply chain services.
"When we started Tellworks, it was my thought that the supply chain needed to be a platform," he comments. "What that meant to me, was organising the real estate with the labour, along with the inventory and transportation in a digital way where it can provide direct communication and accuracy, on time for all the services to the customer. The customer has complete connectivity. I thought it would be imperative to have a supply chain platform."
With the best interest of the customer at heart, the mantra of 'service first' is in Makrides' DNA, which he sees as the key ingredient to success. The use of data and analytics is critical in supporting supply chain operations and enabling Tellworks to customise T-Mobile's supply chain to their requirements.
"The best technology wins the game," Makrides comments. "The customisation of technology around the supply chain, specifically in telecommunications, was the oxygen that T-Mobile needed and is something that we worked very hard to provide and tailor to their needs, rather than provide a platform that is off the shelf and difficult to change."
For Makrides, it is important to build upon the two organisations' relationship going forward.
"My goal is to have a strategic approach to our relationship," he says. "I would like to create the perfect warehouse, the perfect transportation solution, and the best software platform. And I believe when, at the end of the day, we complete the mission we are going to provide a lot of cost-effectiveness."
"We're going to take the inefficiencies out of the system, and that will translate into a more cost-effective programme within the partnership," Makrides concludes. "I believe that will give us a long-term relationship. That is the goal for every vendor to be in partnership with such a huge organisation."
Read the full T-Mobile's digital report HERE.