Telkom signs CSA to integrate IndiHome into Telkomsel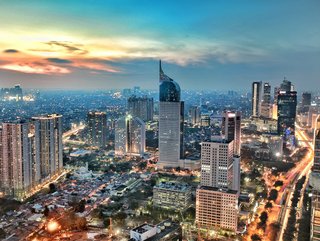 Jakarta, Indonesia Credit: Getty Images
Telkom and Telkomsel have signed a CSA to spin off and integrate IndiHome into Telkomsel, to bring better broadband and digital inclusion to Indonesia
Telkom and Telkomsel have taken a significant step towards integrating IndiHome, Indonesia's largest fixed broadband provider. The Conditional Spin-off Agreement (CSA) signed between the two entities aims to make IndiHome a part of Telkomsel.
As IndiHome is a 100% subsidiary of Telkom, the proposed spin-off and integration align well with Telkom's Fixed Mobile Convergence (FMC) initiative.
This strategic move is expected to enhance the broadband experience for customers in Indonesia, offer more choices and facilitate digital inclusion.
What does this mean for the companies involved?
The CSA signing marks a crucial milestone in TelkomGroup's efforts to implement its business strategy, which aims to strengthen its operations and expand its offerings.
The transaction is likely to be value-accretive for Telkomsel and has received the backing of Telkomsel's shareholders – Telkom and Singtel.
The integration of IndiHome into Telkomsel's operations aligns with Singtel's strategic reset principles, which focus on higher-growth businesses while reinforcing its commitment to Indonesia.
"Telkomsel is enthusiastic about the achievement of the ongoing spin-off agreement process. Together with our shareholders, Telkom and Singtel, we believe that integrating IndiHome services will further strengthen Telkomsel's position in the telecommunications and digital industry in Indonesia while proving our commitment to advance and expand our business portfolio, especially in Fixed Mobile Convergence services," Hendri Mulya Syam, President Director of Telkomsel says.
He adds: "Telkomsel is committed to moving beyond expectations by providing cutting-edge products and services to our customers and consistently developing various integrated innovative services that can accelerate sustainable and inclusive digital access."
Subject to certain conditions, including obtaining approvals from Telkom's shareholders, the CSA is projected to be finalised in the early third quarter of 2023.
"We believe this is a rare opportunity for Telkomsel to tap into the high-growth fixed broadband market in Indonesia by partnering with the country's largest broadband operator which is profitable and cash-generating," says Yuen Kuan Moon, Group CEO of Singtel.
"Given the post-pandemic demand for high-quality broadband and the global shift to fixed mobile convergence, this move will help Telkomsel entrench its position as Indonesia's leading integrated telco and greatly enhance its growth prospects."