Telecom Italia announces plans to split into two companies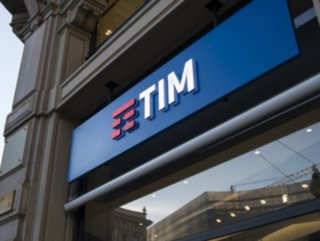 Telecom Italia has announced that it plans to split into two separate companies. The plan is largely being driven by debt-reduction targets
In a statement (ahead of Telecom Italia's capital market day) the company's CEO, Pietro Labriola, confirmed the company's plans to split into two separate units.
This plan, which has been in the works for a while, is geared to help the operator reduce its debts, while also aiming to "attract new industrial and financial partners", including new minority shareholders, into the company.
How will Telecom Italia be split?
According to the company statement, Telecom Italia's domestic fixed access network will be split off from the rest, to form a separate company called NetCo.
Within NetCo, Telecom Italia's submarine cable unit - Sparkle - will also be included in the split.
Then, a new company - ServiceCo - will incorporate the consumer, enterprise and Brazilian units of Telecom Italia.
Finally, TIM Enterprise will include cybersecurity business Telsy, the cloud consultancy branch Noovle, and the electronics manufacturer Olivetti.
It's no secret that this split has been devised by the company to alleviate some of its current debt. This split comes as part of a larger cost-reduction plan, which also includes around 9,000 jobs being cut.
According to its capital markets presentation, NetCo carries around €11 billion of net debt, which, according to Reuters, reached approximately €23 billion at the end of March. The company's goal is to reduce this net debt figure down to less than €5 billion.