TCS: Providing technologies to solve customer problems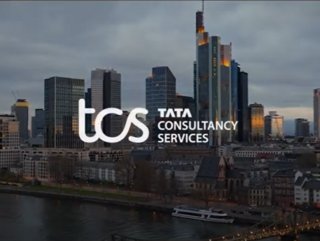 Sairam Mannar, Client Director for the telecom business unit at TCS, explains the success of its partnership with Vodafone Ziggo
A renowned global company, Tata Consultancy Services (TCS) is – as its name suggests – a consulting and business solutions organisation, which also provides information technology.
On a mission to help customers achieve their business objectives, the company's initial relationship with Vodafone began in 2007 and was then extended in 2018 with Vodafone Ziggo.
Working together, TCS takes success stories from the different markets of Vodafone to see if that solves a particular business problem with Vodafone Ziggo. It brings together the experiences it has built up with tier one telcos globally into any specific problem areas of Vodafone Ziggo.
"The first engagement we have done with them is in the area of digital marketing. It has been an immensely successful programme – so much so, that it is now also being deployed in other markets of Vodafone," said Sairam Mannar, Client Director for the telecom business unit at TCS and also a Client Partner for Vodafone Ziggo from TCS.
Mannar explained how the companies worked together in the area of fixed fibre build, launching the programme in 2020. Digitising the whole process, including key functions such as budget management and KPIs, it is completely based on a scale agile concept.
"KPI management is very important for you to know the overall health of the programme. One area where it made a big difference to Ziggo is in the area of construction partner management, because there are other vendors involved in it. How do you manage them? How do you manage their internal process? How you look at the transparency of what they're doing is very critical, so it was there we had big success. We have reduced the overall spend by 1%. In fibre programmes, the spend for construction partners is immense; it runs into millions of euros. And even 1% of that is a significant amount."
Speaking on the importance of a successful partnership, Mannar said: "I think collaboration is a bedrock of every successful programme; it's an independent success factor and that's basically guaranteed, irrespective of how you perform along other dimensions of the programme. If you do not focus on the collaboration part, the project is going to be in trouble."
Looking to the future, TCS would like to continue to bring the right amount of innovation and the right technologies into solving customer problems to help Vodafone Ziggo grow their business. In the next few quarters, TCS will be focusing on network services such as 5G and network testing, as the company has these capabilities in addition to experience of delivering network services across the world – in Europe, North America, the APAC region – and would like to bring that benefit to Ziggo.
"The future definitely is very promising and very interesting. We will build on the success that we have achieved so far with Vodafone Ziggo on our part. We are building up and focusing on creating additional capabilities in the network services area locally," concluded Mannar.
Read the Vodafone Ziggo full digital report HERE.