TCS is the new title partner of the TCS London Marathon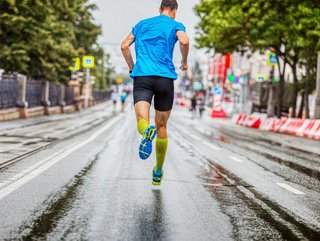 As a key partner for this year's London Marathon, Tata Consultancy Services has announced its mobile app and digital transformation plans for the event
Tata Consultancy Services (TCS) will be the title partner of this year's TCS London Marathon, which will be held on Sunday 2nd October.
Through digital transformation initiatives and new in-app technologies, TCS will be making the iconic race more sustainable, accessible and entertaining - for participants, their families and viewers, both there in person, and tuning in virtually across the world.

The mobile and digital transformation initiatives that TCS is deploying
For this year's race, TCS has launched the new Official TCS London Marathon App.
Its features, newly launched for 2022, include:
In-person and virtual participants can select up to three spectators, and track their live location on the course from anywhere in the world
A 'Belief Booster' feature can be used by supporters to share encouraging messages for their participants
Alongside this, TCS has also developed its new ReScore app, working in partnership with the Council for Responsible Sport. The app will ensure that the 2022 London Marathon is as sustainable as possible, and that the event is on track to reach its 2024 carbon emissions goals.
"In our first year as title partner of the TCS London Marathon, we will use technology to promote inclusion, sustainability, and healthier choices for communities. We believe in using technology to reimagine and transform companies and communities to drive a positive impact in society," commented Amit Kapur, Country Head, TCS UK and Ireland.
"We are delighted that TCS is now our official title sponsor and are excited about all the different initiatives we have planned," added Hugh Brasher, Event Director, TCS London Marathon.
"As we build and develop our six-year partnership with TCS, we are working together to drive forward LME's digital transformation, allowing us to inspire millions more to build a healthy, active lifestyle, as well as raising even more for charities."