Snapchat launches "family centre" online security feature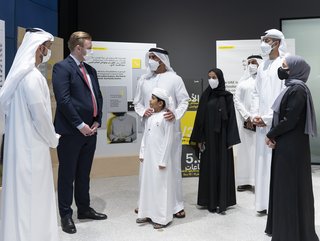 Snapchat has announced the launch of a new in-app security feature, called "family centre", designed to help protect children when they use the mobile app
The new safety feature has been launched within the UAE, having been adopted by the government's Ministry of Possibilities.
The feature is designed to enhance online security and give parents more insight into how their children are using Snapchat, thereby providing a safer environment.
Snapchat and the UAE Ministry of Possibilities - launching the latest mobile app safety feature
The "family centre" feature has now been rolled out in the UAE, in cooperation with the UAE Ministry of Possibilities.
This tool provides parents with more insight into the users that their children are 'friends' with, and who they are communicating with on Snapchat. But, this is achieved while still respecting their privacy, as the parents won't be able to view the content of the messages themselves.
Furthermore, if parents detect any suspicious accounts, they can easily and confidentially report them to Snapchat family centre's dedicated Trust and Safety team, directly.
Lieutenant General Sheikh Saif bin Zayed Al Nahyan, the Deputy Prime Minister and Minister of Interior, witnessed the launch of the new feature, in a ceremony that was also attended by HE Ohood Bint Khalfan Al Roumi, Minister of State for Government Development and the Future, HE Omar Sultan Al Olama, Minister of State for Artificial Intelligence, Digital Economy and Remote Work Applications at Government of the United Arab Emirates, and representatives from Snapchat.
"Snapchat's continued growth is because our community values the privacy and safety tools we built into the platform," commented Georg Wolfart, Head of Public Policy at Snap Inc.
"With the launch of the family centre, we are strengthening this commitment, adding new levels of safety and new communication avenues for families to discuss online threats. We are confident that the family centre will become the new benchmark for online safety."