Snapchat currently testing new premium paid tier - Snapchat+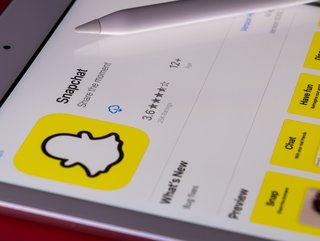 Recent reports reveal Snapchat is currently testing a new paid-for tier for premium users - called Snapchat+ - providing access to exclusive features
According to reports, Snapchat+ is a new, proposed premium tier of the app, which is currently being tested.
Although Snapchat hasn't confirmed precisely what the new subscription would offer, we do know that Snapchat+ would give paying users the chance to access new, exclusive and early-release features, before the rest of the public.
What benefits would a Snapchat+ subscription provide?
Snapchat+ would unlock exclusive user features, potentially including new icons, pinning a chosen user (to make quick communication with them easier), insights into the metrics of your posts and audience engagement, and a Snapchat+ profile badge. And, although these aren't part of the proposed subscription yet, there is the possibility for this to extend into filters and design elements, too.
The idea is that, in addition to a number of fixed exclusive features, these experimental features would be made accessible early on to the premium users.
The feature is currently set at a starting price of £4 per month.
Snapchat's recent growth and mobile app UX innovation
The plans for Snapchat+ come alongside a wave of innovations for Snapchat, including its pioneering use of augmented reality, and the recent launch of its Lens Cloud technology.
The app has gained a strong reputation for staying on top of trends, and utilising the very latest in mobile technology, to create a dynamic and immersive user experience.
According to the 2022 Q1 reports for Snapchat, the platform is increasing its subscribers faster than either Twitter or Facebook, with Snapchat's daily active users increasing by 18% year-on-year, and revenue increasing 38% year-on-year, to $1,063 million. Currently, it sits in the 12th position for the world's social media platforms (in terms of number of users).

The increase of mobile app premium subscriptions
Snapchat is one of many platforms that has introduced a subscription feature to increase revenue figures.
For example, in 2021, Twitter launched Twitter Blue, and the Google One subscription is a paid version of Google Photos.
The subscription option is being tested internally. According to a spokesperson from Snapchat:
"We're doing early internal testing of Snapchat Plus, a new subscription service for Snapchatters. We're excited about the potential to share exclusive, experimental, and pre-release features with our subscribers, and learn more about how we can best serve our community."
We don't currently know when, if the tests are successful, Snapchat plans to launch the new subscription option.