SMEs represent a trillion-dollar opportunity for CSPs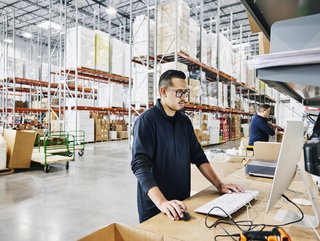 According to a Beyond Now report, tech-savvy SMEs represent a trillion-dollar opportunity for CSPs that can deliver technology which meets their needs
The report revealed that small-medium enterprises (SMEs) have already made the connection between technology adoption and improved business resiliency.
As a result, the market for specific business solutions is ripe, claims Beyond Now.
SMEs plan to increase investments in specialist business technologies
The report said that SMEs, across the whole, have shown real willingness to adopt new business technologies.
In fact, the report, CSPs: it's time to reacquaint yourselves with today's SMEs, found that 85% of SMEs recognize the importance of technology to the success of their businesses, with 51% ranking technology as very-to-crucially important. 70% of SMEs believe that technology can help them achieve efficiency improvements and further digitalise their businesses.
However, 68% of SMEs want one single platform for technology solutions, as they struggle to manage multiple technology providers at once.
In fact, 64% want technology providers to work together to build joint solutions that help them achieve their goals. Critically for CSPs, 65% of SMEs would prefer to buy all their ICT from one source, stating that they would even pay a premium for this.
So, for communications services providers (CSPs) that can create intuitive and specific solutions to the needs of SMEs, the market opportunity sits at an estimated $1.42tn.
"It's fascinating that at a time when the industry is so focused on enabling digital transformation for large enterprises, that many SMEs are already digitally transformed businesses. There is a rich vein of revenue available to CSPs if they can get their SME value proposition right. That means building solutions around SME needs, finding repeatable patterns and embracing digital channels that are key for developing viable business models. This involves creating a digital marketplace that can deliver the scale and automation necessary for CSPs to work with partners on delivering technology solutions that meet the diverse requirements of the SME sector," commented Angus Ward, CEO of Beyond Now.
"Against the backdrop of an economic downturn, SMEs want to achieve business resilience through technology, and CSPs should be the ones to step up and help them. But SMEs are in a hurry and, traditionally, CSPs have not done enough to get to know their SME customers. The result is that the clock is ticking for CSPs to become the SME ICT provider of choice. It's a lucrative segment, and CSPs that don't act fast enough risk losing out to other players lining up to take on that same role."
The current pace of communications technology adoption amongst SMEs
The report revealed that SMEs currently invest 8% of their annual revenues in technology products and services. But, even despite the current economic uncertainty, those investments are set to increase.
In fact, in the next year, half of SMEs will increase their technology spend by an average of 6%. Then, in the next two years, 59% will increase investments by an average of 7.5%. And in five years, 64% expect to boost technology investment by an average of 9%.
Interestingly, one of the report's most surprising findings is that SMEs recognise the potential value in both the cloud and more nascent technologies, including blockchain (72%), AI/ML (71%), the edge (70%) and even robotics (56%).
Additionally, they are already thinking about 5G use cases, with an impressive 73% perceiving value from the technology and expecting CSPs to help them realise the potential of 5G beyond standard connectivity offerings.
You can download a free copy of the report here.