Setting new standards for customer experience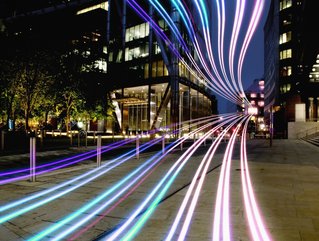 Elsa Chen, Chief Customer Officer of CityFibre, discusses why the digital infrastructure industry needs to shift to a customer focused mindset
A brand-new generation of full fibre networks offers our industry a huge opportunity to really put customers at the heart of everything we do. New world class digital infrastructure will enable us to move far beyond what was possible with copper cables, ensuring far greater visibility and control of the network, previously unimaginable speeds and the ability to provide updates via the edge.
Ultimately, this gives us a once-in-a-lifetime opportunity to grasp the nettle and create a previously unimaginable experience for customers.
Learning from the past
Our ethos is based on taking a transformational approach to customer experience in digital infrastructure and ensuring it sits right at the heart of building a network that is better by design. Ultimately, a modern, customer-focused company needs to deliver more than just a functioning network, it also needs to understand what the market needs, wants, and then be able to deliver it. In an industry like online shopping, we have seen technology completely revolutionise business models and customer service.
For too long, the industry has focused on the technology stack and not enough on what customers want. Ofcom's latest service standards report, released in May this year, perfectly illustrates how customers are still experiencing 'hit-and-miss' levels of customer service from major providers. This is skewing perceptions of the sector as a whole and the industry needs to actively work to change it, putting service excellence at the centre of the UK's broadband networks.
Historically, network providers have left end-customer service to ISPs – we want to ditch this outdated industry-norm. As digital infrastructure builders, we should be as instrumental in delivering exceptional customer service as service providers are. We recognise that service quality can be a shared differentiator, so we're spending a lot of time honing technology and working with our ISP partners and end customers to co-create a superior service experience together.
Delivering an exceptional service
For us, it's not good enough to just connect homes and businesses. Ultimately, we want to have happy, loyal end customers who never need to contact our partners or us with issues or concerns.
Delivering exceptional service starts with understanding who your customers are and what they truly need from you.
Deliveroo is a fantastic example of this. They, along with a number of other app-based services have harnessed technology to raise the bar for their industries. Think about the type of services and experiences you never asked for at the start but now can't live without. It's now time for our industry to bring in a similar customer service revolution.
At CityFibre, we recognise the powerful role data has to play when it comes to achieving the coveted industry goal of friction-free service. Vital, not only for how we design and build our networks, but also how we serve our customers.
In recent years, the UK has seen a phenomenal increase in private sector investment into a new generation of digital infrastructure, with full fibre currently sweeping the country at a rapid pace. No matter the industry, increased market competition is a key driver for transformative innovation and change – and customer experience should be a beneficiary of this.