SES: uplifting content workflow to support Mola's expansion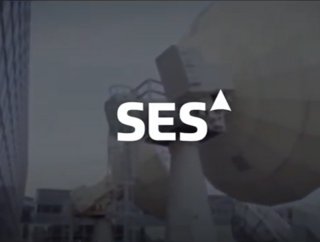 SES's Director of Market Development, APAC, John Huddle, discusses how the company supports Mola TV as it continues to expand its streaming services
As one of the world's largest satellite communications operators, SES has invested millions of dollars in building the world's leading broadcast infrastructure and hybrid delivery network.
Benefitting from these capabilities is Indonesia's Mola, a subscription-based video-on-demand and over-the-top streaming service.
"One of the things we do for Mola is providing an end-to-end service, which essentially focuses on SES aggregating, processing, and delivering their content so that they can focus on what they do best, which is enhancing their content offering and delivering the best possible user experience," explains John Huddle, Director of Market Development, APAC at SES.
"Leveraging the tools and services we have put in place to support Mola lets them provide the best experience for their audience with a wide variety of content from all over the world in a really cost-effective way," says Huddle.
This service is particularly important for Mola, as there is a huge demand in countries like Indonesia for top-tier sports and entertainment content.
"For us, it's really exciting to be working with them because not only are they one of the major sports rights holders in Indonesia, but they've undergone a pivot over the last few years to significantly expand their content offering to include top-tier movies, TV shows, while placing greater focus on sports such as boxing, MMA, and golf," notes Huddle.
To ensure Mola can offer its customers the best possible content selection, SES uses its vast global network to aggregate content and then process and deliver the content in the form needed for the end-user.
"The ability to aggregate a wide variety of live and non-live content is massively important. Our global reach allows Mola to acquire the content and benefit from a fully customised orchestration of their content workflow. Now, they can preview these assets in a user-friendly way. Mola can then scale it to whatever they need – for example, we can manage up to 14 concurrent live events for them, as and when needed, whilst providing a redundant and flexible archive," says Huddle.
"However, one of the coolest things is a tool we have is the SES 360 Unified Media Platform, that allows Mola to orchestrate and manage all of their content as well as perform high-resolution clipping and delivery of highlights, allowing them to enthuse and excite their audience," he adds.
SES is perfectly placed to support the company as it provides a dedicated support function to Mola within the same region: "That has allowed them to grow and quickly expand their portfolio of services. Essentially, we started relatively small and then worked with them to scale and support this massive expansion. Because we have the right team in place and the right technical infrastructure in place, which allowed our solutions to scale as they grew their business."
Concluding, Huddle shares his hopes for the partnership in the future: "We are extremely proud of the partnership with Mola, and we want to continue to provide quality video solutions to them as they continue on their own digital transformation journey. We look forward to working with CP Lee and the team as they expand their offering outside of Indonesia."
Read the full Mola TV digital report HERE.