Service providers must work together to make 5G a success
By Victor Holmin, Director of Discovery and Innovation, World Wide Technology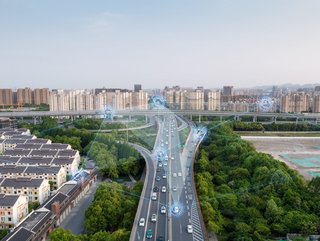 Victor Holmin, Director of Discovery and Innovation at World Wide Technology, outlines why 5G needs a collaborative effort amongst service providers
The introduction of 5G marked a major advancement from previous generations – increased speeds, lower latency and better connectivity should be in high demand. Yet, we are still waiting to see a product or service that truly harnesses the promised power of 5G.
Because of this, we have yet to see the anticipated demand for 5G services from enterprises and as a result service providers are still struggling to sell back 5G's benefits to customers. In fact, the majority of customers simply don't associate their need for a reliable service that's low latency and ultra-high security with 5G. According to research conducted by Nokia, 28% of decision makers considered the 'availability of 5G-enabled products' as their main barrier to 5G investment and implementation.
In order to roll out 5G services for enterprises, service providers must work to develop operational flexibility – on a level unseen in previous generations.
Creating solutions
The commercial viability of 5G technologies relies on creating solutions that serve specialised use cases and deploying them in combination. In order to reach this point, technical expertise will need to be combined. This will need to heavily rely on digital technologies and leverage features like hyper-automation, network slicing, edge and telco cloud.
Instead of focusing on the technologies themselves, service providers need to focus on outcomes. SASE, edge computing, SD-WAN and Open RAN are all important, but their value is increased substantially when they are able to be deployed flexibly and in combination at scale.
However, service providers cannot only work with each other, instead, they should work with enterprises to create commercially viable solutions that deliver on customer needs. Service providers should look to understand the industry specific challenges of customers, then examine the solutions required.
Innovation ecosystems
True co-innovation and co-development is challenging, and it is not something that service providers have traditionally been strong at. Thus it will need to be accompanied by sweeping cultural and operational changes, (operational and business models). Closer collaboration with each other and with enterprises will mean developing new business and operating models, being more agile and fostering a digital mindset. As a result, developing new solutions will be more complex than ever, it will require refined orchestration skills and extremely complex vendor and customer management capabilities. Ultimately this will generate results closer to the problem that customers are trying to resolve.
Working with businesses that already have experiences of collaborating, testing and deploying products and solutions across the network stack will be crucial in the initial stages of ecosystems' building and development. For this role, systems integrators (SIs) are ideally placed to augment and complement their partners' technical knowledge and orchestration capabilities.
To deliver on the major opportunity that 5G represents for all industries, service providers must develop the operational flexibility needed to embrace holistic collaboration with their customers. Only through fostering an ecosystem will the development of solutions that serve customers' needs allow 5G to reach its potential.