Research reveals Europe's most popular gaming devices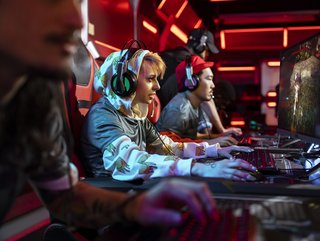 New research has listed which next-gen gaming consoles are most popular in each European country. Interestingly, the Nintendo Switch leads the rankings
A new study, published by the online gaming site Cribbage Challenge, has analysed the Google searches of each European country, to determine which of the next-gen gaming consoles are the most popular across the continent.
According to these results, it is the Nintendo Switch that takes the top spot, being the most-searched console in 24 countries.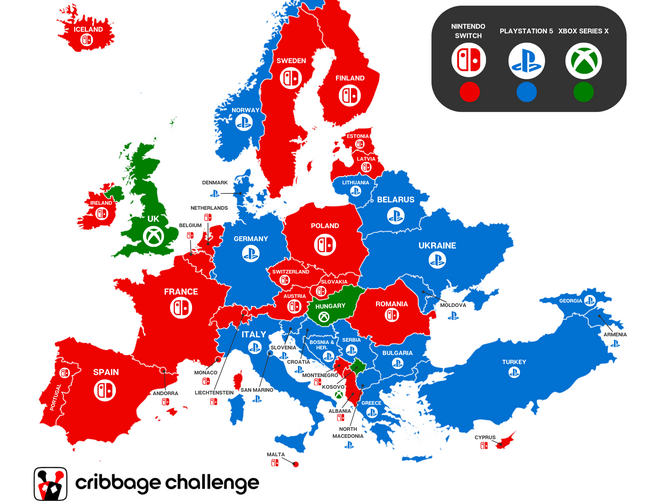 Xbox Series X plummets to the bottom of Europe's game console rankings
The report revealed that the Nintendo Switch was the console that ranked the highest in the majority of Europe. 24 countries had the Switch as the most-searched console, including France, Spain, and the Netherlands.
Since its release in 2017, the Switch console has sold over 108 million units, with over 28 million of those in Europe.
In a close second place, the PlayStation 5 was the preferred console of 20 European countries. Most notably, gamers in Germany, Norway and Turkey set the Sony console as their favourite.
Interestingly, while the race between the first and second spots was a close one, the Xbox Series X was markedly lower in the rankings, winning the most popular search position in just three countries.
This is despite the fact that the Xbox Series X was the UK's most-searched console, and that the latest Xbox console has sold 15 million units since its release in 2020 - meaning, in terms of sales over the past three quarters, it currently beats the PS5.
"With stock shortages having a knock-on effect for sales of the next generation, it's clear from this data where those effects are at most. Despite selling less than Microsoft's counterpart, the PS5 remains the most searched, showing there is still demand for it despite the lack of stock across Europe. It'll be interesting to see how sales truly fare when stock is at a consistent amount", added a spokesperson from Cribbage Challenge, Commenting on the report's findings.