Rakuten starts phase two of Japanese edge development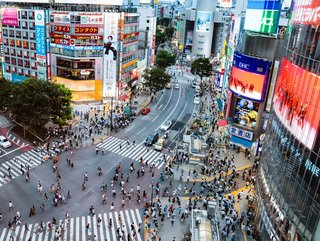 Rakuten Symphony announces its plans to launch Symware multipurpose edge appliances across Japan, with the aim to deploy 30,000 units in just 10 months
Rakuten Symphony has announced general availability for its Symware next-generation distributed unit (DU).
Now, Rakuten's ambitious rollout targets aim to deploy 30,000 units across its Japanese network, which will span 23,000 new sites, all in just 10 months.
Rakuten Mobile's Symware rollout plans
Rakuten predicts that, thanks to its simplified data centre installation and increased power efficiency, it will also be able to reduce data centre and associated operational costs by as much as half.
The first phase was announced back in 2021, working in collaboration with Intel to build the next-generation distributed unit (NGDU).
The device features zero touch provisioning, Multi-RAT Support (radio access technology), and IP65 Ruggedized DU, supporting 4G and 5G radio cell site coverage for mass scale deployment.
Now, Rakuten's new device will be deployed at a rapid pace, across more than 13,000 new 5G sites and 10,000 new 4G sites in Japan.
"We announced our intention to change the industry benchmark for Next Generation Distributed Unit design last year at Mobile World Congress Los Angeles. I am more than happy now to announce the global rollout of the Symware NGDU, redefining speed and total cost of ownership for large-scale network expansions," said Tareq Amin, Chief Executive Officer of Rakuten Symphony.
"The revolutionary hardware design supported by the software-based network and full Symworld operational platform will deliver transformational results for Rakuten Mobile and telecom operators around the world."
"Communications service providers are transforming their networks worldwide with the move to fully programmable, open platforms to gain increased flexibility and agility," said Dan Rodriguez, Intel corporate vice president and general manager, Network and Edge Solutions Group.
"Our collaboration with Rakuten Symphony has shown the industry how it's possible to deliver the performance and cost savings for at-scale deployments when you combine software-based platforms with an innovative design, and an as-a-service business model."