Queclink launches first 5G dual SIM mode industrial router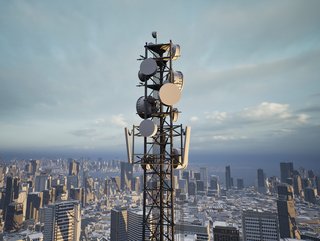 Credit: Getty Images
As a market leader in IoT solutions, Queclink has released the WR300FG, an industrial router that supports high-performance 5G dual SIMs and dual modes
WR300FG, the first dual SIM dual mode industrial router with high-performance 5G, has been introduced by Queclink, a global leader in IoT solutions.
The product is designed to bring value and advantages to customers and partners using Queclink's advanced technology and innovative capabilities.
Ground-breaking technology
With its incorporation of 5G access technology, WiFi 6.0 technology, routing technology, security technology, and multiple industry-standard interfaces, WR300FG provides reliable and secure data transmission and stable network operations, even in challenging environments.
The router offers users quick access to wired and wireless transmission networks with high reliability, fast networking, and data security in diverse scenarios.
WR300FG supports both 5G SA/NSA modes and is backwards-compatible with 4G/3G. The router offers faster data transmission speeds and higher bandwidth, making it ideal for high-speed data transmission and multimedia applications.
The new industrial router is equipped with a high-performance Qualcomm IPQ8072CPU processor and a 1GB hard disk, meeting the configuration requirements for building edge computing platforms.
It includes a built-in GNSS and can be installed on vehicles to create an IoV platform. In addition to its suitability for the intelligent industry, the product is also well-suited for applications in smart healthcare, smart energy, and more.
It also offers a number of other advantages, including:
Wide voltage adaptability of 8V-32V

Wide temperature support of -30℃-75℃

IEEE 802.11 a/b/g/n/ac/ax, 2.4/5 GHz

5 Gigabit Ethernet interfaces (1 WAN, 4 LAN)

Remote monitoring management platform, supporting OpenWrt Linux OS system
Prioritising cybersecurity
To ensure network security and prevent data theft, industrial environments require specialised routers that can encrypt data transmission and protect against malicious software and network attacks.
Queclink's latest industrial router prioritises security by enabling private network deployment and supporting multiple VPN protocols (PPTP, L2TP, OpenVPN, IPsec, GRE). Additionally, it features a wide range of security features, such as firewalls, access control, and encryption, which enhance network data security and allow for remote management.