Q&A with IBC's Muki Kulhan ahead of IBC2023 in Amsterdam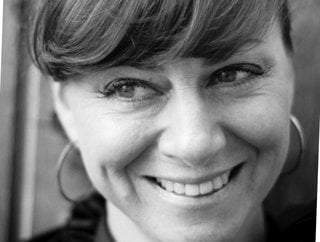 Muki Kulhan, Innovation Co-Lead at International Broadcasting Convention Show. Credit: LinkedIn
Muki Kulhan, Innovation Co-Lead at International Broadcasting Convention Show talks with Mobile Magazine about the expo, taking place in Amsterdam
An opportunity to explore cutting-edge technology from VR to AI and content creation, IBC2023 kicks off at Amsterdam's RAI on 15 September. The expo brings world-leading brands and fast-growing start-ups under one roof to showcase their new offerings and inspire how revolutionary technology can drive innovation in the broadcasting, electronic media and entertainment industries.
Here, Muki Kulhan, Innovation Co-Lead at International Broadcasting Convention Show talks with Mobile Magazine about the expo about what to expect, projects her teams have been working on and how it brings added value to the TMT space.
Thank you for joining us, Muki. Please tell us a bit about yourself and your role.
I'm an Executive XR Producer and Creative Technologist, and I'm passionate about harnessing bleeding-edge tech to create innovative content experiences across the sports, music, entertainment, broadcasting, and entertainment spheres. I spent over 10 years growing MTV's digital and interactive platforms in the 2000s and gained some incredible professional experience in the early days of MTV Digital. I also have worked as an Executive Digital Producer on BBC's The Voice UK producing the 'Virtual Voice', helping the BBC deliver its first-ever 360-VR 'series' of immersive content for a major shiny floor format. Today, I'm fortunate enough to work alongside a huge range of industry innovators, big brands and SMEs, and share the stage with real game-changers across several media and tech conferences worldwide. This includes IBC, where, as well as having presented keynotes and chairing sessions via the Content Steering Group and Diversity & Inclusion Committees, I now co-lead the IBC Accelerators Media Innovation Programme, and have done since 2020.
For our readers who sit closer to the mobile and telecom space, what is IBC?
The International Broadcasting Convention is one of the biggest and most influential global media technology events of its kind. Held at the RAI Exhibition and Convention Centre in Amsterdam between 15-18 September, it pulls in tens of thousands of visitors and over 1,000 exhibitors from across the content and technology ecosystem each year. It's aimed at broadcasters, content creators/providers/IP owners, streaming companies, service providers, equipment manufacturers, professional and technical associations, and other participants in the media, entertainment and technology industries. This includes a lot of innovative and creative folks working with some really interesting tech that spans VR, AR, 5G, and XR sports, integrated and learning from traditional broadcast engineering workflows, and vice-versa. It's where the media and entertainment market meets to showcase innovation and tackle the big business issues facing the industry — and, it's a lot of fun, too.
What can you tell us about the IBC Accelerators Media Innovation Programme?
In response to the myriad of complex digital transformation challenges and groundbreaking emerging technologies, IBC introduced the Accelerator Media Innovation Programme in 2019 to help organisations pioneer new technology applications and speed up their R&D efforts through industry collaboration. Think of it as a fast-track innovation framework for the media and tech ecosystem to foster agile and collaborative projects that solve complex media and entertainment business and technology challenges. 'Challenges' are set by project 'Champions', typically broadcasters, studios and other content providers who create a team of expert vendors and solutions providers, known as the 'Participants', who suggest and provide new solutions to explore for the challenge. The entire premise is based on encouraging hands-on experimentation, developing new technologies, and understanding new possibilities through their application in tangible use cases. Last year, Champion organisations included the BBC, BT Media & Broadcast, Reuters, Scotland 5G Centre, TV2, Vodafone, and Warner Bros Discovery, among others. This year, another eight exceptional Accelerator projects were selected to explore solutions over the course of six months as they complete and present unique Proof of Concept (POC) demonstrations at IBC2023 in September on the Innovation Stage, at the Accelerator Zone, and on our IBC website. I'm excited to see all of them!
This plays into a larger industry trend around 5G for our readers - what do you think about 5G solutions being deployed that aim to solve some of our common industry challenges?
The Accelerator Programme has played host to a number of hugely impressive projects, including a global initiative in 2022 led by the University of Strathclyde and Strathclyde spin-out Neutral Wireless, with support from the Scotland 5G Centre, looking at the development of 5G private network solutions. Titled '5G Remote Production in the Middle of Nowhere', the team there proved the portability of a flexible, private 5G 'network in a box' for live TV broadcasts, regardless of location. The pioneering initiative demonstrated true collaboration with their team consortium of Champions and Participants, with a series of 5G-enabled media broadcasting proofs-of-concept by using remote geographical locations, including a rhino conservancy on the Kenyan equator, a Maori school in New Zealand and a music festival in Ireland before the live Pitlochry Highland Games broadcast. It was also used as part of the live coverage of Her Late Majesty Queen Elizabeth II's final departure from Edinburgh last September. This was a hugely successful team effort involving technology innovators, national broadcasters and local communities that came together to fix technical and operational challenges and demonstrate that private (or non-public) 5G can transform traditional broadcasting workflows.
Can you tell us more about the 'Connect and Produce Anywhere' project?
This is another Edge-led project where connectivity is key. It's designed as a software defined production – to suit whatever level of connectivity is available at a venue, be that fibre, public mobile networks, private 5G or low earth orbit satellite. Clearly, I'm a big advocate for the technology. The original idea for this project, initially focused on on just bandwidth constrained locations, and was pitched by the BBC, Warner Bros Discovery, BT Media & Broadcast, DAZN, Sky and Vodafone earlier this year at the IBC Accelerator Kickstart Day at Savoy Place, the home of The IET (Institute of Engineering and Technology). Since the pitch, Verizon Business has also joined as a Champion.
Essentially, the project is centred around moving media processing stages between the cloud and on-premises edge compute, with the aim of stripping software from hardware. Their aim is to build a distributed edge and cloud computing system to remotely produce a live sports or other live event. By having a range of options for connectivity and utilising software for production in the cloud, the project aims to make the most efficient use of resources, dialling up and down production options – such as number of wireless cameras deployed - depending on the bandwidth you have available. Essentially, they detach or remove the need for hardware entirely, with a distributed computing architecture between ground and cloud and hybrid – a mix of both. It's a fantastic solution for broadcasters and platforms out there that are looking to geographically move media processing without the user knowing, and create far more flexible and lightweight approaches to remote live production. As a result, an approach to how to understand more sustainable architecture and workflows developed in the project will potentially be compared to traditional OB productions. The project learning will also help to unlock the potential and cost efficiencies of live coverage for more remote, niche sports and events. We have some world leading vendors participating in the project as well, including Microsoft, AMD and Google.
******
For more insights into the world of Mobile - check out the latest edition of Mobile Magazine and be sure to follow us on LinkedIn & Twitter.
Other magazines that may be of interest - Data Centre Magazine.
Please also check out our upcoming event - Cloud and 5G LIVE on October 11 and 12 2023.
******
BizClik is a global provider of B2B digital media platforms that cover Executive Communities for CEOs, CFOs, CMOs, Sustainability leaders, Procurement & Supply Chain leaders, Technology & AI leaders, Cyber leaders, FinTech & InsurTech leaders as well as covering industries such as Manufacturing, Mining, Energy, EV, Construction, Healthcare and Food.
BizClik – based in London, Dubai, and New York – offers services such as content creation, advertising & sponsorship solutions, webinars & events.