Precisely and Mobile Magazine to deliver new data webinar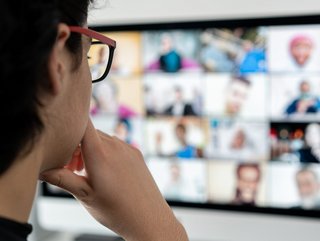 Stay Ahead in a Fierce Telco Landscape with Data Integrity
Precisely and Mobile Magazine have partnered, to deliver a new webinar surrounding data integrity, and how this approach can foster telcos' growth
The virtual webinar will take place on Wednesday March 22, at 6:00 PM GMT.
Register your interest for the webinar here.
The critical value of data integrity
The webinar - entitled Stay Ahead in a Fierce Telco Landscape with Data Integrity - will explore the changing landscape of data, and why integrity is such a critical component.
With the widespread adoption of smart devices and the internet, CSPs now have access to huge amounts of data about their customers and the market, making data the most crucial asset for gaining a competitive advantage in the industry.
Yet, although the value of its utilisation is clear, data in the telecommunications sector is often extremely complex, in large sets, while lacking in context, and frequently dispersed across multiple systems and locations.
Naturally, data-driven initiatives - whether you are working to optimise network planning, or to upgrade your infrastructure - can only be successful if the data is trusted, and is of maximum accuracy, consistency, and context.
During this webinar, experts from Precisely and Mobile Magazine will discuss:
The significance of data integrity for accelerating digital transformation in telecommunications
The four building blocks of data integrity and their effect on key telecom initiatives
How you can get on a path to achieving data integrity
About the speakers - Ruslan Sultanov
Ruslan Sultanov is the Product Marketing Manager of Telco Solutions at Precisely.
Sultanov works closely with telco companies, to help them achieve their key business objectives, and fully utilise the broad range of Precisely's data integrity capabilities and how they can be used to enhance existing telecom systems.
About the speakers - Neil Perry
Neil Perry is the Managing Editor of BizClik, and has two decades of multimedia experience behind him. He has worked across regional and national brands for Global Radio, as a bulletin presenter, broadcast voice coach, mentor and news editor.