Parallel Wireless and Cellcom plan 5G SA network rollout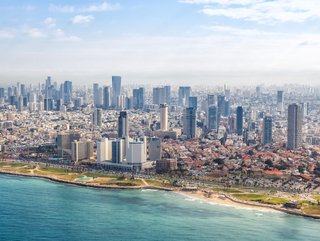 Tel Aviv, Israel Credit: Getty Images
Cellcom and Parallel Wireless will pilot autonomous 5G SA core sites in Israel, following the launch of cloud-based network plans
A pilot programme showcasing the deployment of autonomous 5G SA core sites in Israel has been announced by Cellcom and Parallel Wireless.
Earlier in the year, Cellcom revealed plans to create a cloud-based 5G SA network. The partnership between the Israeli cellular provider and Parallel Wireless aims to test Open RAN 5G technology through experimentation.
What will the new partnership bring?
The successful adoption of this technology will provide the company with a more flexible cellular network deployment architecture and enable smoother upgrades in the future.
The pilot programme will utilise 5G SA technology and feature a complete end-to-end Open RAN solution, which will incorporate demonstrations of the RAN Intelligent Controller's (RIC) capabilities. The RIC serves as a smart management layer for control and advanced performance optimisation.
"Parallel Wireless is proud to partner with Cellcom and showcase how our innovative 5G stand-alone agile Open RAN software can disrupt the wireless network landscape not only in Israel but worldwide," says Baruch Navon, president and COO of Parallel Wireless.
"Our pioneering solution is expected to deliver improved agility, flexibility, resilience and performance. The pilot, scheduled to conclude by the end of 2023, will incorporate advanced applications to improve network performance and efficiency, with the intention of bringing 5G SA to the benefit of the users.
'The next phase in cellular connectivity'
The introduction of 5G SA technology marks the next phase in cellular connectivity evolution, presenting new possibilities for the cellular market.
The current 5th-generation networks are built on 4th-generation cores, while the new development aims to create a separate network core dedicated to the 5th generation.
With the implementation of 5G SA, IoT solutions can be integrated and embedded into various industries such as transportation, medical, agriculture and more, in addition to providing customised communication solutions for any organisation's specific needs.
"Cellcom continues to invest significant resources and efforts to lead the 5th generation revolution, whether by establishing suitable infrastructure, widespread deployment of sites throughout the country, exploring advanced technologies in the communications field in general and cellular in particular, and adapting them to market needs," says Daniel Sapir, CEO of Cellcom. "We will continue to work to bring innovative and leading solutions for the benefit of our customers."