Ookla's SpeedTest published its UK broadband market overview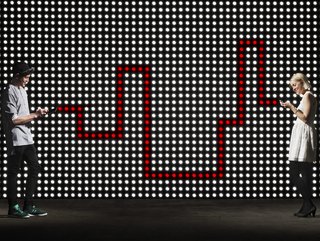 Ookla – the network intelligence provider behind SpeedTest – revealed the UK's median broadband download speed was 61.69 Mbps for the first half of 2022
According to data from Ookla's Speedtest Intelligence report, the UK ranks at 55th in terms of international overall median fixed broadband download speeds.
The UK's broadband speed - key findings from Ookla's network intelligence report
For the first half of 2022, the UK's median broadband download speed was 61.69 Mbps, and the median upload speed of 17.63 Mbps.
Fixed broadband internet has now reached 86% of UK households, and the majority of customers have access to minimum speeds of 30 Mbps.
According to the report, UK broadband coverage is improving, thanks to a combination of a competitive internet service provider (ISP) landscape, and alternative providers (AltNets) becoming increasingly prominent, thanks to a new stream of UK government funding.
Currently, seven large ISPs - BT, Sky, Virgin Media, TalkTalk, EE, Plusnet and Vodafone - dominate the United Kingdom fixed broadband market. However, the competitive landscape is still notably vibrant, with dozens of alternative providers successfully growing their stake in the market.
Furthermore, 19.3 million (66%) of UK homes now have gigabit-capable fixed broadband. This figure is up from 13.7 million (47%) in September 2021.
AltNets greatly aided this increase, having connected over 1 million FTTP premises.
These findings make it clear that AltNets have a critical role to play in the UK's connectivity improvements.
Virgin Media O2 was the UK's fastest fixed broadband provider
Virgin Media O2 has been named by the report as the UK's fastest fixed broadband provider.
In fact, it delivered the top download speed in an impressive 71% of all UK counties.
The network achieved a median download speed of 116.44 Mbps and an upload speed of 20.86 Mbps, during the reported period.
This is largely attributed to the fact that Virgin Media O2 has already upgraded its network to DOCSIS 3.1, and plans to migrate to fibre to the premises (FTTP) over the next few years.
However, AltNets delivered the top download speeds in many of the UK's major cities, including Glasgow, Liverpool, Manchester and, most notably, London.