Octotel expanding network outreach to half a million homes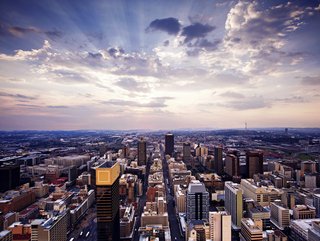 The expansion of Octotel, a portfolio company of Actis, is thanks to a new sustainable social financing package, fostering greater digital inclusivity
Octotel, a portfolio company of Actis, has announced the expansion of its network outreach to half a million homes.
This has been achieved thanks to the support of a new sustainable social financing package from Rand Merchant Bank (RMB), designed to foster improved digital inclusivity.
The details of the new £100mn network facility
The new R2bn (£100mn) facility, provided by RMB, will prove critical in Octotel's target to double the size of its network over the next 3 to 5 years.
The social loan is designed to improve the standards of sustainable digital inclusion in South Africa.
Octotel's latest fibre rollout is targeted towards expanding its network outreach to areas that currently have no access to fibre. The telecoms provider is working to reduce the digital divide, and improve the accessibility of high-speed, affordable connectivity across the region's underserved areas.
The loan has been structured in accordance with the Loan Market Association (LMA) Social Loan Principles (SLP), an international framework that works to drive economic activity that promotes positive social outcomes.
"Social Loan financing represents a unique opportunity for RMB to partner with clients who have the potential to increase their social impact. Access to the internet has become a basic need, and while South Africa has good connectivity in major centres, much of the country remains underserved, which limits opportunities in these areas. Addressing this gap, as well as issues around affordability, adoption and use of digital services, is key to an inclusive future. RMB believes that the work of Octotel plays an important role in ensuring digital inclusion," comments Phil Norton, Transactor, Sustainable Finance and ESG Advisory, at RMB.
"RMB is a long-term funding partner to Octotel, and in 2020 helped facilitate Actis becoming a shareholder, a move that has been instrumental in helping to drive its sustainable growth. The new funding package will further support Octotel's growth and investment in the construction, development, expansion, upgrading and maintenance of internet infrastructure and installations, which will help South Africa move forward in achieving universal access to broadband."
"At the core of Actis' sustainable infrastructure strategy is an ambition to create sustainability leaders in all our infrastructure investments," added Matthew McCollum, Director at Actis.
"Octotel's social loan will create significant, positive, long-term social impacts, investing in improved digital infrastructure not only leads to faster economic growth, but is also key to meeting the world's sustainable development objectives.