Network slicing: accelerating 5G's industry applications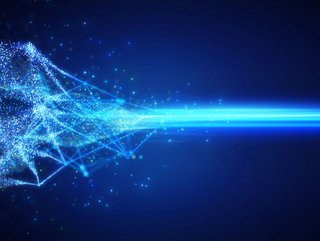 As our 5G-enabled future draws nearer, we explore the latest network infrastructure advancements and network slicing's place in evolving key industries
5G is renowned for capabilities that are at once both far-reaching and revolutionary. Not only does it promise a complete transformation of our technologies, but it does so in almost every industry across the globe.
From the perspective of a network service provider, there's a need to manage this huge variety of user-specific requirements. And it's network slicing that, experts believe, will offer the neat, flexible solution that's required.
Network slicing is precisely designed to cater to the wide applications of 5G, which isset to be deployed in critical industries such as manufacturing, agriculture, gaming, entertainment, healthcare, and automotive, to name just a few.
How network slicing works and the value that it unlocks
Through network slicing, network providers can create solutions that connect their consumers to specific capabilities and characteristics, catering the network to fulfil their particular requirements.
From a provider's perspective, network slicing involves offering different customers their own slice, then allowing each customer to manage their own network slice independently. Critically, each network slice is, logically, entirely separate from any other. But, all of these individual allocated slices all sit within one, single physical infrastructure.
"Network slicing is a form of virtual network architecture using the same principles behind software defined networking (SDN) and network functions virtualisation (NFV) in fixed networks," explained Vishy Ramu, the VP of 5G & Digital Solutions at Tata Communications.
"It allows multiple virtual networks to be created on top of a common shared physical infrastructure, which can then be customised to meet the specific needs of applications or services."
As a result, it enables network providers to more effectively fulfil numerous different market verticals, while also increasing their revenue.
"To date, telecommunications networks have been predominantly built around mobile broadband. This means that all users have had to leverage the same end-to-end network for their applications regardless of requirements," outlined Blessing Makumbe, Ericsson's VP and Head of Digital Services for the UK and Ireland.
"However, with network slicing functionality, operators can create thousands of virtual, independent networks within the same physical network and purposely build each network to the specific requirements of the end user. This allows support for use-case requirements that have unique demands of the network such as speed, latency, and reliability."
Industry examples of network slicing in practice
As the world holds its breath for 5G's futuristic capabilities, network slicing is the technology that's set to help make them mainstream.
"These tailored network slices will be a gamechanger for businesses and the public sector, giving them the tools to identify the most innovative 5G use cases of the future," Makumbe predicted.
It's the key to the mass deployment and limitless imagination of the next generation of AI-powered applications, remote-assisted surgery, last-mile delivery robots, delivery drones, autonomous vehicles, and even the envisioned smart cities.
But, why exactly is network slicing so instrumental in harnessing the full benefits of 5G?
"Many of us have probably experienced 5G services on our phones. But probably, very few have experienced the full potential of 5G 'done right' – where you bring together dynamic network slicing (only available with a 5G standalone core), 5G radio enhancements, low-latency edge compute services at the edge of the 5G network, and software-defined principles for networking," explained Jennifer Didoni, the Head of Cloud, Edge and MPN at Vodafone Business.
"Network slicing enables mobile operators to manage the characteristics of 5G networks. They can control speed, latency and quality of service for the 5G network that is associated with specific services, devices and/or customers. This is crucial because, up until now, the network speed, latency and quality of service has been 'best effort'," added Kai Keinänen, the Chief Product Officer at Qvantel.
These high speeds are required for 5G-enabled machines, robots, and vehicles – and so-called 5G 'done right' guarantees both this speed and the required quality of service for these transformational technologies.
An additional advantage of network slicing is the extra security measures that it offers, particularly to slices that handle critical applications.
"Unlike 4G or 5G cellular networks, WiFi is shared with others on the spectrum, and it's therefore not possible to prioritise network access to certain functions and devices, as it is with 5G," explained Ramu.
So, in the case of a cyberattack, network slicing would be more resilient.
"Breaches can be contained in one slice and prevented from affecting other parts of the network. If a company is handling sensitive data using slicing, that data can be sent over different parts of the network to safeguard privacy. This capability can be brought in for specific projects and then removed when they're finished," Ramu added.
As you can see, network slicing opens up major opportunities for mobile operators.
The benefits of, and experts' predictions for, network slicing
A prime example of network slicing in practice can be seen in the entertainment industry.
"As more and more services become digital and are delivered over mobile networks, 5G network slicing enables the mobile operator to manage the delivery of these services. Bandwidth-hungry services like online gaming or 4K video streaming can be delivered with a guaranteed network quality of service, high speed and low latency," explained Keinänen.
"This places the mobile operator in a strong position in the 5G value chain and makes for a very attractive partner for companies looking to deliver their services over mobile networks. This will mean operators evolving beyond selling telecoms services to instead offering many more services, with a lot more partners and developing new business models."
Another of the key benefits of network slicing lies in the bespoke, purpose-built nature of the service.
"Network slicing architecture will be crucial in optimising infrastructure utilisation and resource allocation over the coming years," stressed Makumbe.
"I anticipate that end-to-end network slicing will help unlock the most transformative applications of 5G, accelerating innovation and creating new business models with use cases that we have not yet seen."
And, according to Makumbe, the innovation in network infrastructure is far from over.
"As more operators roll out mid-band 5G spectrum and 5G standalone architecture over the coming years, we will start to see experimentation with network slicing and advanced 5G use cases being identified."
"The ability to create flexible networks that can deliver services faster with high security, isolation, and applicable characteristics – supported with advanced AI functionality – will be revolutionary for operators, and they need to seize this opportunity."