Netflix announces Q2 loss of almost 1 million subscribers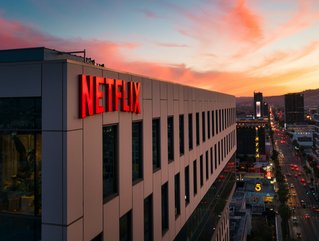 Netflix has lost 970,000 subscribers in this year's second quarter. However, this figure is still markedly less than the 2 million that was predicted
Netflix has revealed that, in Q2 alone, the company lost 970,000 subscribers.
This announcement comes as the latest in a series of financial challenges for Netflix. As it fights to combat losses, the company has already declared its intentions to crack down on password sharing, and launch a new ad tier in early 2023.
Although this figure seems like a huge loss - particularly when compared to its 8.3 million gain in subscribers in 2021 Q4 - Netflix has expressed its confidence that the situation is not as bad as was predicted.
Netflix only loses 50% of its predicted loss of subscribers for Q2
Despite this huge loss of subscribers, the situation is better for Netflix than it expected.
For Q2, Netflix predicted a loss of 2 million subscribers. This came after its loss of 200,000 subscribers in Q1, which sparked major reactionary measures.
In the period following its Q1 earnings report, Netflix introduced layoffs (representing around $70 million worth of severance costs), driving the launch of its new advertisement subscription tier, and cutting down its project numbers.
As it stands, Netflix has 220.67 million subscribers, and an 8% year-on-year growth rate.
The main areas in which subscription rates dropped were America and Canada. While 1.3 million UCAN subscribers and 770,000 subscribers from Europe, the Middle East and Africa left Netflix during Q2, the Asia-Pacific region was critical in counterbalancing this, with 1.08 million new subscribers coming from the region.
Netflix still promises a Q3 resurgence
Despite these figures, Netflix does not appear to be too concerned.
The company has forecasted 1 million new subscribers joining in this year's third quarter. If successful, this will (almost) bring Netflix back to the subscriber numbers it had reached by the end of 2021.
However, critics argue that such predictions seem highly optimistic.
After all, this huge loss came at the same time of some of Netflix's most anticipated English-language series, such as the second part of Ozark season four, and the fourth season of Stranger Things.