MTV Video Music Awards includes new metaverse category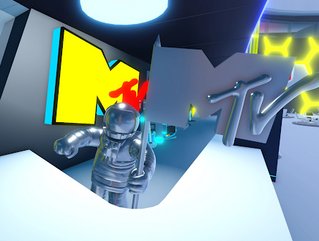 This year's MTV Video Music Awards includes new category, 'Best Metaverse Performance', with finalists including Justin Bieber and BLACKPINK
The MTV Video Music Awards - the winners of which will be announced on the 28th of August - include a brand new Best Metaverse Performance award category.

In fact, this is the first ever major awards group to include a dedicated metaverse performance award.
Largely thanks to the creativity and innovation of gaming platforms, the entertainment industry has all eyes fixed on the development of the metaverse. And, this landmark award is a fantastic indication of the metaverse's growing place in popular culture.

The category finalists are:
Rift Tour ft. Ariana Grande - Fortnite
BLACKPINK
BTS
Charlie XCX
Justin Bieber
Twenty One Pilots
These artists were nominated for their performance on a metaverse platform.
For instance, Charlie XCX and Twenty One Pilots both performed on Roblox, while Ariana Grande featured on Fortnite, and BTS performed through the medium of Minecraft.
"We saw the opportunity to highlight and honour some of the best, most impactful executions of this--and celebrate artists who have found creative ways to use these spaces--which led to the addition of 'Best Metaverse Performance' category this year," commented an MTV spokesperson, speaking to The Hill.
Can the new metaverse category boost MTV award viewers?
The viewing figures of the annual MTV awards have dropped significantly in recent years.
In 2011, the show reached a record figure of 12.4 million viewers. However, in 2021, this figure was less than a million.
So, it is hoped that this pioneering new category will re-spark viewers' interest in the awards.