Mobile Magazine partners with MWC, Barcelona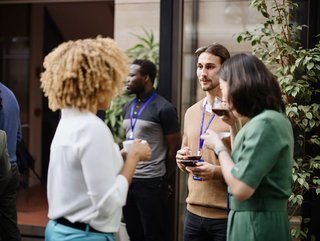 Mobile World Congress 2023
Mobile Magazine, Data Centre Magazine and Technology Magazine have partnered with one of the industry's leading events, Mobile World Congress, Barcelona
Reality+, 5G Acceleration and Digital Everything - the telco topics under the spotlight at MWC
This year's event will take place from 27 February – 2 March, in Barcelona's iconic Fira Gran Via venue.
MWC is one of the largest and most influential events in the global telecoms industry, attracting visitors from across the globe, and representing the world's most successful companies and thought leaders.
The attendees list includes senior executives from the top global companies, international governments and industry-leading technology businesses, with speakers such as:
Nukhet Kayahan - Senior Cloud Solutions Architect at Microsoft
Ishwar Parulkar - Chief Technologist for the Telecommunications vertical at Amazon Web Services
Börje Ekholm - President and CEO of the Ericsson Group
Karyn Twaronite - Global Vice Chair for Diversity, Equity & Inclusiveness at EY
Lisa Smith - Partner and Inclusion Lead at Deloitte
Pekka Lundmark - President and CEO of Nokia
Khalid Murshed - Chief Technology & Information Officer (CTIO) of etisalat by e&
Christel Heydemann - CEO of the Orange Group
Rakshit Mehta - Business Development Leader, Global Telecom Industry at IBM
The speakers will be exploring the event's five main themes, which cover 5G Acceleration, Reality+, OpenNet, Digital Everything and FinTech.
Meet Mobile Magazine at Mobile World Congress 2023
And, this year, the Mobile Magazine team will be out in full force at MWC 2023.
We're thrilled to be representing our magazine at one of the industry's biggest annual events, and there are plenty of opportunities for you to get involved.
We'll be bringing our professional video team to conduct live interviews with industry experts, influencers and start ups, and capture every moment of the event as it happens.
You can follow it all through our Mobile Magazine LinkedIn page.
Or, if you'll be joining us there, get in touch with myself, Alice Page or Lewis Vaughan. Or, to find out more about being featured in Technology Magazine, arrange a meet with Marcus Law or James White.